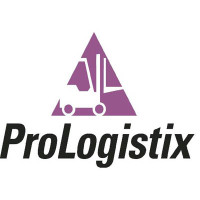 Prologistix is a nationally recognized staffing service specializing in the field of logistics. They provide a network of temp, temp-to-hire, and direct hire employees to their clientele. Among the positions filled by their service are quality assurance, warehouse supervisor, operations manager, and logistics engineer. The expansion of this company is due to their exclusive concentration of work fields staffed.
For more than fifteen years, the combined efforts of  fifty on-site locations spanning twenty states nationwide, web, and phone services, has led Prologistix to log more than fifty-five million work hours in warehouse and distribution centers, mutually benefitting their employees and employers alike.  This company puts forth efforts to communicate with their recruits on the evolution of their market in relation to the rise of technology use in every day life, strategizing for concurrent growth for the employee rather than replacement.
The integrity of the company is held in the assured satisfaction promised with the employment of their workers. This assurance stems from the lengthy measures taken before assigning candidates to a job. Each potential employee is thoroughly assessed, background checked, and drug tested.  Consideration for candidacy also requires forklift certifications that meet necessary safety regulations to further ensure that all employees hired are properly qualified for the workplace.
The success of staffing services is reliant on the state of the economy. An upswing of the economic state results in consumerism and, in turn, distribution. The economic demand will create need for competent personnel in areas of logistics and Prologistix aims to produce the supply.
ProLogistix Interview Questions
What would your previous co-workers say about you? You may want to ask a couple former co-workers what they really would say about your and so up with direct quotes or paraphrased statements about what they said. If you are using these people as references, be sure to tell the interviewer what they said as accurately as possible. You don't want their accounts to not match up with what you said.
Have you ever been responsible for firing someone, and, if so, how did you feel about it? You need to take this question very seriously, because it does matter to future employers. If you have never been in that position, share that information. If you have, tell them why and how you handled the situation. You will want to tell the interviewer that even though firing people isn't fun, you have no problem doing it for the good of the entire company.
When working on a team project, what position do you prefer to work in? You will want to tell the interviewer what role or roles you would be comfortable in. Don't say you are a great leader if you aren't. If you can handle being in a number of different roles, tell the interviewer what you are capable of and how you like to work in teams.
Can you tell me what your dream job is? You may not want to be super specific in answering this question. If your dream job is something that the job you are applying for could lead to, then by all means share it. If not, you want to be a bit more generic. Say something like, "My dream job is something that makes me want to get out of bed every morning and do the best I can at work." You could also say that your dream job would be at a place that values its employees and where you get along with everyone at the company.
Would you consider yourself successful? The answer is always yes, but your reason can be different. You can say something about how you have performed in past jobs or focus on your career overall. However you answer this question, be sure to back it up with a solid reason as to why you think this makes you successful.
Company Links
https://apply.prologistix.com/Applicant/EntryForms/GeneralInformation.aspx