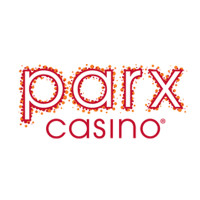 As you fill out a Parx Casino application, know that you're joining the largest and top-rated casino in Pennsylvania.  If you enjoy meeting people from all over and making sure that they have a fantastic visit, these jobs are for you.  Links to apply for jobs at Parx Casino are listed at the bottom of the page.
Keystone Racetrack was opened in 1974 in Bensalem, Pennsylvania and it was the original name of Parx Casino.  It was renamed in 1984 to Philadelphia Park with the sale of the track to ITB and was given a turf track.  Greenwood Racing Inc. purchased the track in 1990 and strove to add several new ways for people to bet on the horses, whether they were at the track or far away.
In 2006, the track was awarded a conditional slots license, which allowed for the construction of a casino.  In December of 2006, the slots license became permanent and the casino opened the next day.  On July 4, 2009, the track officially changed its name to Parx Casino.
Besides the casino and racing, Parx Casino is known for the four entertainment and dining areas, the most popular being Chickie's & Pete's, a sports bar.  In 2010, Parx East was built as the new grand stands and adding two more dining options as well as more slots to Parx Casino
Parx Casino Careers
Although Parx Casino is run by Greenwood Racing Inc., the companies do not advertise jobs for each other.  Local jobs at the Parx Casino could be anywhere within the facility, either in the multiple entertainment venues, restaurants, or bars working directly with the customers or indirectly by making sure that everything is running smoothly.
When its horse racing season, the casino and horse track are extremely popular.  All the regular areas that have limited hours expand, trying to fit in as many customers as they can while striving to provide the excellent customer service that Parx casino is known for.
How old do you have to be to work at Parx Casino? Age requirements vary by job, however if there's an area that is serving alcohol, you must be over twenty-one to work there.  Make sure as you look at Parx Casino jobs online that you read all job requirements closely, some positions require you to have certain experiences or certifications.
Those with Parx Casino careers know that it is open twenty-four seven.  However, certain areas of the casino and racetrack will have limited hours, usually certain restaurants and bars.  The multiple entertainment venues will also have daily hours, depending on what special events or guests are performing.
Parx Casino Job Descriptions
Cage Cashier – You will work with cash and checks while maintaining an accurate count in order to make sure the customers get the proper amount.  By working closely with other departments, you will ensure that they deposit and receive the proper amounts from your drawer. Compensation is around minimum wage.
Cook – Maintaining a clean and safe work environment that meets company, state, and federal standards while cooking food to customers' order what this job is all about.  Having an in depth knowledge of all menu items as well as specials is a big part of the position.  Compensation is above minimum wage.
Food Court Attendant – If you're not providing quick and courteous food service to guests, you're preparing and restocking food as well as any napkins, condiments, etc. Making sure that the area is clean and meets company standards is also a major part of this job.  Compensation is around minimum wage.
Sous Chef – You will supervise fellow staff members and make sure that all the dishes that leave the kitchen measure up to company standards.  When new menu items are needed, you will assist in the creation of these dishes and keep track of the sales of food within the restaurant.  Compensation is around $50,000 a year.
Parx Casino Interview Questions
Here are some questions you may be asked during your interview:
Why do you want to work at Parx Casino? This is an extremely common interview question, so you should be prepared for it.  Talk about what drew you to the company, whether it was the company culture or benefits and why it's you first choice of places to work at.
What experience do you have? Highlight any and all relevant work experience that you have. If you've applied for a job that doesn't require experience and you don't have any, talk about what you can bring to the job and company instead.  Make sure to provide plenty of examples.
Where do you see yourself in the next few years? Your interviewer is looking to see if you're planning on staying with the company.  Be realistic in your career expectations, but make sure that they know you're willing to take on extra challenges and responsibilities in order to move up in the company.
As this company is geared towards customer service, you may be asked this question in the form of a hypothetical situation: How would you deal with an upset customer? Be practical and realistic in your explanation, make sure to take time to discuss the logic behind your actions.
Several jobs with this company may experience customer rushes, so you may be asked: How do you react and work under pressure? Make sure to be honest and explain your reaction carefully.  If there's something about your reaction that you don't like, talk about how you're already working on changing it.
Advice for the Application Process
How to apply for Parx Casino online: if you want to simply put in a general application, follow the second link and fill out the application.  If there is a certain Parx Casino application that you would like to fill out, click the second link and find the job that you're interested in applying for.  Make sure to read all job requirements closely before filling out the proper forms. There is no printable application for Parx Casino.
Before going to your interview, do research on Parx Casino and the industry and have a list of prepared questions that you can bring with you.  Although this seems excessive for an entry level position and several of your questions may be answered during the course of your interview, it will place you in front of the other candidates as it shows that you think ahead.
The interview will be in a formal setting, so make sure that you dress appropriately, business casual at the very least.  If you've applied for a managerial or supervisory position, a suit would be more appropriate.  No matter what position you've put an application in for, make sure to have a friendly and positive demeanor, it will show that you're already prepared for customer service.
Make sure to show gratitude at the opportunity to interview with Parx Casino.  Afterwards, inquire about the best way to check on your hiring status as few applicants will learn if they got the job during the interview.  The company will want to screen all candidates before making a final decision.
Also See:
Carmike: Visit the Carmike application.
Bellagio: For employment at Bellagio visit the application page.
Los Angeles Zoo: See our guide for careers at Los Angeles Zoo.
Foxwoods Resort Casino: Checkout the application page for work at Foxwoods Resort Casino.
Wynn Las Vegas: See our guide for careers at Wynn Las Vegas.
Company Links
https://www5.recruitingcenter.net/Clients/philadelphiaparkcasino/PublicJobs/controller.cfm
https://www5.recruitingcenter.net/Clients/philadelphiaparkcasino/PublicJobs/controller.cfm?jbaction=JobProfile&Job_Id=10641&esid=az