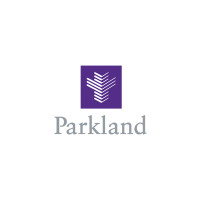 Parkland Health & Hospital offers healing and therapeutic services to patients in Dallas. It provides health education services to the community. It has dedicated itself to the health and well being of the people in the community. It offers medical services to stroke, epilepsy, cardiology, cancer and geriatric care patients. Also, they provide medical care to infants and mothers.
Founded in the year 1894 as the primary teaching hospital. Parkland has an average of more than 1 million patient visiting annually. The hospital has 20 community-based clinics and 12 more school-based clinics. It has 861 adult licensed beds and 107 neonatal beds for patients. The hospital has over 10,000 employees.
Parkland Hospital has been ranked to be the best partner of the community. Also, Parkland Hospital is known to be the second largest civilian center for Level I Trauma patients in U.S. The hospital partnered with the city of Dallas and UT Southwestern in publishing the recycling framework of water. This program will inspire other medical institutions.
Employees at Parkland access competitive salary with good benefits. They include tuition reimbursement for those who want to pursue their career and volunteering programs. Also, the company has registered on-site credit union, to benefit employees. Life insurance and health benefits cover are also some of the other benefits.
How old do you have to be to work at Parkland Memorial Hospital?
Parkland Memorial Hospital employs workers who are over 18 years of age. This is because he or she is considered to be matured and can be responsible for a duty assigned. Students are also allowed to apply for internship programs with a permit from the labor laws.
Company Links
http://parklandcareers.com/career-areas.aspx