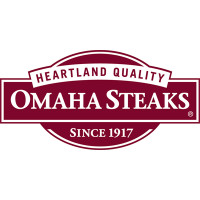 Omaha Steaks produces fine steaks, assorted meats, seafood, as well as gourmet meals. The chain operates retail stores, but they are more well-known for shipping their quality products directly to customers through the mail. These products can be ordered from the company's website (http://www.omahasteaks.com/shop/).
The company dates back to 1917, when it was founded by a man named J.J. Simon and his son, who were immigrants from Latvia in eastern Europe. They settled in Omaha and, after working for other butchers for years, started their own store, Omaha Steaks.
Omaha Steaks has won numerous awards. For instance, in 2004 it won the National Family Business of the Year Award from MassMutual Financial Group. In 2008, Omaha's F Street Facility was named a "Star Site" by the Occupational Safety and Health Administration, and the company has won many of these "Star Site" awards for its high health and worker safety standards.
To its employees, the company offers a 401k plan, a health savings account, and dental and vision insurance, overall a strong benefits package. In addition, employees receive a good employee discount.
How old do you have to be to work at Omaha Steaks?
A person should be at least 18, or a high school graduate, in order to work at Omaha Steaks. Overall the company provides a healthy and family-friendly environment to work in, and for these reasons many employees greatly enjoy their jobs there.
Company Links
https://partner.omahasteaks.com/hr/index.jsp?altHomePage=true&fromUri=/jobs