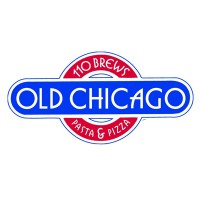 Old Chicago Pizza and Taproom is a pizza restaurant chain under the ownership and management of CraftWorks Restaurant & Breweries, Inc. The pizza company is famous for its craft beers, Chicago-style pizza and fresh handmade salads.
The first restaurant and tap house was opened in 1976 in Boulder, Colorado. Since then, the company has always been dedicated to serve with an energetic and friendly environment that is patterned with the vibe of an old Chicago.
The company has more than 150 restaurants in about 22 states across America. They employ over 500 people from Arizona to Illinois to Wyoming. For 40 years, their restaurants have served around 46 million pizzas and almost 300,000 craft beers.
Employees who have worked with the company for more than 6 months are given a comprehensive benefits package. Benefits include a medical insurance, prescription drug coverage, dental and vision insurance, life and accidental insurance, pet insurance, and a 401K plan. 
Employees like working with the company because of its fun environment and flexible working hours. Employee assistance programs and discount programs are also given to them.
How old do you have to be to work at Old Chicago Pizza and Taproom?
An individual has to be at least 16 years old to work with the company. However, if a position entails handling of alcoholic products, the applicant should be at least 18 to 21 years old to be qualified.
Old Chicago Pizza and Taproom Careers
With its constant expansion across America, the company is regularly hiring employees to serve their customers. Different positions are available in various locations.
Bartender: A Bartender prepares drinks and concoctions for restaurant guests. He is an expert with both alcoholic and non-alcoholic drinks and may even provide recommendations to guests.  The Bartender is also responsible in making sure that the bar area is clean, sanitized, well stocked and that it operates under the safety guidelines of the company and the State where the restaurant is located.
Server: A Server, also known as a waiter or waitress, greets guests upon entering the restaurant and assists them to an available or reserved table. They present and guide guests with the menu and may also inform them of ongoing promotions, if there are. They serve the food to guests once ready. Servers also anticipate guests' needs and are always expected to be ready to assist guests.
Busser: A Busser, sometimes known as assistant servers, are responsible for collecting plates, glasses and utensils, and cleaning tables once guests are done. Once cleaned, they also set up the table for the next set of guests. Bussers may also help the servers in bring food and drinks to guests' tables, if needed.
Dishwasher: A Dishwasher is responsible for cleaning all used pans, pots and other cookware. He also cleans and maintains the cleanliness and sanitation of the kitchen especially the wash and preparation area. The Dishwasher also makes sure that all cleaning materials and chemicals are safely kept to avoid any kitchen accidents.
Maintenance Personnel: A Maintenance Personnel cleans and sanitizes the kitchen and restaurant floors, restrooms, wash area and parking lots. He segregates and takes out the trash. The Maintenance Personnel also makes sure that all cleaning materials are kept properly and that safety standards are always followed.
Prep Cook: A Prep Cook prepares all ingredients that are to be used for cooking. He washes and chops fruits and vegetables, cuts meats, and lines up spices based on guests' orders. He may also prepare quick and simple dishes like salads and sandwiches. The Prep Cook is also responsible in ensuring that ingredients are safe and clean for cooking or consumption.
Line Cook: A Line Cook sets up the cooking station and cooks food items as ordered. He prepares sauces and main entrees. The Line Cook may also help the Prep Cook in doing the chopping of vegetables and cutting of meat as needed.
Kitchen Manager: A Kitchen Manager monitors the overall work flow of the kitchen. He prepares kitchen staff work schedule and designates their assignments. He may also train newly hired kitchen staff, if needed. The Kitchen Manager makes sure that his kitchen always meets safety and sanitation standards in food handling and preparation.
Assistant Restaurant Manager: An Assistant Restaurant Manager monitors the daily operation of the whole restaurant. He reports directly to the Restaurant Manager. He is responsible in ensuring that all safety and health standards are followed especially when it comes to food handling, from preparation to serving. The Assistant Restaurant Manager also prepares and informs restaurant staff regarding their shifting schedules and assignments.
Restaurant Manager: A Restaurant Manager handles and oversees all operations within the restaurant. He maintains customer satisfaction by engaging in surveys. He also handles complaints, if any. The Restaurant Manager trains new employees and evaluates existing ones. He also makes monthly reports for the restaurant to be used in quality checking and management evaluation.
Old Chicago Pizza and Taproom Application
To apply for the available positions that the company offers, job seekers should create an account with CraftWorks Careers, which may be accessed through the company's official website. Job seekers may alternatively check other job search sites for available positions.
Another option for the job seekers is to visit restaurant location nearest their area. The restaurant manager may be able to inform them what positions are available, and if the manager is not busy, an initial interview may also be conducted.
In completing an online application or an in-store application form, the applicant must make sure that personal information, past experiences, related trainings and contact information are completed and correct. The applicant may also attach his resume and cover letter, if permitted.
A successful resume usually consists of only 1-2 pages containing concise and correct information. Personal and contact details should be clearly stated. Related experiences, trainings and courses should always be in chronological order.
Moreover, to ace an interview, the applicant must prepare by researching about the company and position applied for prior the appointment. He must be there on time and is dressed appropriately. The applicant must also be prepared to provide supporting documents or have physical or drug tests, if the company requires.
Things To Know About Old Chicago Pizza and Taproom
Like any other homegrown company, Old Chicago Pizza and Taproom is based on the culture of diversity, creativity and caring. The company welcomes both customers and employees from all walks of life, regardless of race, ethnicity or religion. They are dedicated in creating an atmosphere wherein people come back to the restaurant because they feel welcomed.
In a recent survey conducted by USA Today, an online US magazine, Old Chicago Pizza and Taproom ranked as the second dining chain to have the most loyal customers. This means that customers are likely to go back many times to the restaurant within a year.
Besides their yummy food and craft beer, the restaurant chain is also known for their warm and friendly restaurant ambiance. Customers go back to the restaurant because it is a good meeting spot for family and friends who want to watch sports and indulge in good talk while enjoying good food.
The company believes that giving back to the community should start within the restaurant itself. H.O.P.E. (Helping Our People Every Day) Fund has been started to assist team members in times of financial struggles. Employees can freely donate a portion of their salary to the fund. Since its launch, it has already helped over 900 staff members. 
Application Links
Company: https://oldchicago.com/page/about-old-chicago
Careers: https://oldchicago.com/page/careers
Application: http://craftcareers.net/