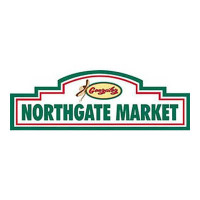 Northgate Gonzalez Markets is a California based grocery store chain operating in dozens of locations. The grocer uses its product line of life essentials to serve families and be a leading force in community outreach efforts. Family values and commitments to good will are distilled throughout the work done by the retailer.
As a grocery store, the company offers its customers a wide selection of fresh, packaged, and prepared nourishments. Shoppers can also order catered provisions for entertaining. The website associated with Northgate Markets offers lists of recipes for customers to try as well as health conscious articles helping readers make smart eating choices.
Where Northgate Gonzalez Markets really stand apart from their competitions is on the matter of community involvement. What began as supporting local sports teams and schools has expanded to become the Gonzalez Reynoso Family Foundation. Founded in 2000, the foundation annually donates over one hundred thousand dollars to providing scholarships to neighborhood schools and donates to orphanages and convalescent homes in Mexico. The grocer partners with organizations like Kids for Hope and the Muscular Dystrophy Association to hold fundraisers in support of these causes.
The market chain has demonstrated their dedication to feeding their community through recent donations of over seventy thousand pounds of food to three of their local food banks, equating to nearly fifty-eight thousand meals for those in need. Their unwavering generosity has been recognized by the FMI who endowed the market with the 2014 Community Outreach Award, as well as they the Latino Spirit Awards, who donned Northgate Markets with the 2015 Achievement in Business and Philanthropy Award.
Northgate González Markets Interview Questions
Describe a situation where you were involved in resolving a dispute. Try to choose an on-the-job situation, if possible a conflict that caused productivity or team spirit to suffer. Concentrate more on your actions to resolve the conflict than the conflict itself. It is important to talk about resolving disputes that you weren't involved in. Don't talk about any issues you had personally.
Are your skills matched more closely to this job or a different one? The obvious answer is this one. Try not to make them feel as if you are looking for a variety of jobs. Tell them that you feel that this job matches your skills and go on to explain why. Think about how your C.V relates to the job description and match the two.
Can you give an example of a suggestion that you have made? This is another question that allows you to highlight your capabilities. The example you give should have been accepted and had a positive influence. The perfect answer would relate to the job you are applying for, but if that isn't possible, a positive outcome outside of work is also beneficial to your prospects.
Tell me about your approach to managing colleagues? Try to avoid words like hands-on and progressive. There are two important aspects to a management role, getting the job done and managing the team that will help you get the job done. Try to interpret this question in terms that show you are adaptable and comfortable in your management style.
Are you able to work under pressure? Talk about and describe situations when you had to work under pressure. This could be anything from deadlines being brought forward, to adverse events such as IT systems failures. Do not complain about or blame anyone for the pressure but try talk positively about how you dealt with the problem.
Company Links