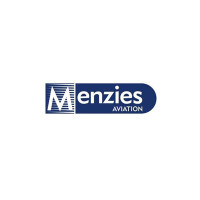 Operating at 149 stations in 31 different countries, Menzies Aviation provides the highest standard ramp and cargo handling services globally. The company is responsible for over 500 Airline customers and 1 million flights each year.
Menzies Avaition is one of two main operating divisions of John Menzies Plc. John Menzies Plc was founded in Edinburgh in 1833, and in addition to the Menzies Aviation division, it also consists of Menzies Distribution.
Operating in 31 different countries, Menzies Aviation has relationships with a number of airports. This includes London City Airport, Amsterdam Schiphol Airport, and many more. In 2011, the company won the 'Best Airside Service Provider' award for a number of locations. Within all the departments at the company, there are over 29,000 employees.
Employees follow the international programme SPIRIT, that encourages safe and secure work. Negotiation Skills Workshops are available to employees where their skills and knowledge will be developed. Internships and graduate programmes are also run within the company that offer a wide range of opportunities.
How Old Do You Have to be to Work at Mensies Aviation?
You have to be 18 year or older to work at the company. This is the age requirement for all jobs. The highlight that employees will find great working at Menzies Aviation is the full support and training that is provided. This training develops ones knowledge, abilities, and career at the company.
Company Links
https://careers.jmenzies.com/jobs