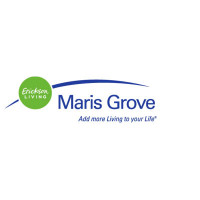 Maris Grove is a thriving retirement community that focuses on prime senior care. Maris grove currently offers multiple care packages, some of which being continuing care, and independent living for the elderly. Continuing care is long-term, while independent is only for small services like clubs and classes.
This 87-acre beautiful home was opened in Glen Mills, Delaware county in 2006 by Erickson Living. To mention a few, Maris Grove caters to the needs of the elderly across Delaware, New Jersey, and Maryland.
This retirement home staffs over 650 workers, and has over 100 clubs. Maris Grove has a year-round pool, fitness centre, gardens, and many more useful amenities. It also has full-time security which has been trained to respond to emergency medical situations at the drop of a hat.
Maris Grove offers many benefits to its employees, many in the form of insurance programs for health, dental, and life. When working for Maris Grove employees also receive paid time off, discounts in public transport, tuition reimbursement, and adoption assistance.
How old do you have to be to work at Maris Grove?
Generally the retirement community of Maris Grove accepts employees who are aged 18 and above. Those working for Maris Grove have a strong community and caring environment that promote positivity and increase happiness.
Company Links
https://jobs.ericksonliving.com