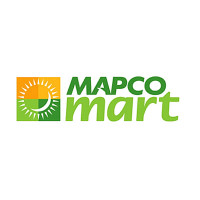 MAPCO Express, Inc. has aims of becoming your next neighborhood convenience store. The company operates over 370 convenience stores across the continental United States, with more than half of its holdings in the Tennessee area.
MAPCO Express is a subsidiary of Delek US Holdings, Inc. The company was founded in 1981 when it acquired 255 gas stations in the state of Tennessee. By 1995 it had been named Convenience Store Chain of the Year by Convenience Store Decisions. The retailer was bought by Delek US Holdings, Inc. in May 2001 for $162.5 million.
Unlike many other convenience stores, the company doesn't operate on a franchise model. A majority of the store's real estate is owned by the parent company. The company recently engaged in a rebranding effort and rebuilt over 25% of its stores.
When asked on the website what it's like to work with MAPCO, they highlight the entrepreneurial aspect of the stores as well as the fast-paced environment and dedication to data driven success.
Currently the company employs more than 3,000 people in seven states. They company is dedicated to creating the best team of convenience store operators and offers competitive benefits to promote the welfare of everyone they employ. MAPCO also offers a competitive 401K package to its employees, with dollar to dollar matching.
How old do you have to be to work at MAPCO Express, Inc.
You must be eighteen years old to apply for jobs at MAPCO. However, some higher level positions will require different qualifications that could drive that age range up. Employees are encourage to be capable of working in a fast-paced environment with a big focus on time management. Since the merger, the company has focused on data to drive results and keep its vast workforce in check.
Company Links
https://copper.peopleanswers.com/pa/testSplashPageEntry.do?src=476217&splashURL=portalMapco2