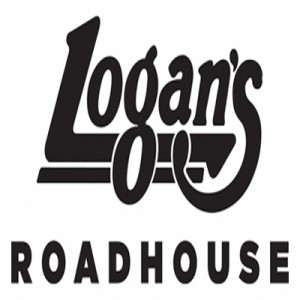 Logan's Roadhouse is a restaurant chain that specializes in mesquite-grilled steaks, sandwiches, salads, soups, seafood, homemade yeast rolls, beer, side dishes such as French fries and baked potatoes, and unlimited shell peanuts.
In 1991, Dave Wachtel and Charles McWhorter opened the first Logan's Roadhouse restaurant in Lexington, Kentucky. In the summer of 1991, a crew member developed the recipe for their famous and timeless yeast rolls.
The restaurant chain now has over 200 stores – 10% of which are franchised, operating in 23 states. In 2005, after a successful menu revamp from the previous year, they were awarded the MenuMasters Award for "Best Menu Revamp".
Some benefits of working in the restaurant are flexible working schedules, career advancement opportunities, 401K retirement plans, medical insurance, life insurance, paid time-off, and discounts on meals.
The restaurant chain offers a casual dining experience. Employees work in a fast-paced environment, and ensure quality food and service, but the management also ensures a comfortable and energetic work environment.
Minimum Age Requirement to work at Logan's Roadhouse
For basic entry-level jobs such as cashier, server, and dishwasher, 16 years is the minimum age required. However, for managerial jobs, applicants must be 18 years or older.
Logan's Roadhouse Careers
The restaurant chain is always looking for new workers as it continues to grow and expand. They prefer employees who can work in a fast-paced food service environment, and can maintain the quality of their service. Some available positions are Cooks, Servers, Hosts, Bartenders, Food Preps, and Managers.
Host/Hostess: A Host/Hostess is primarily stationed at the entrance and is responsible for greeting customers. Duties include seating the customers, presenting the menu and explaining special offers, taking the names for the waiting list, maintaining the cleanliness and arranging menus at the host's area, keeping track of available, occupied, and dirty tables, and answering phone calls.
Server: A Server is primarily responsible for assisting in front-end services and serving guests in the dining area. Duties include serving food to guests, being knowledgeable about the menu, suggesting menu items and beverages, inputting orders, handling payment transactions, and clearing tables.
Server Assistant: A Server Assistant is primarily responsible for assisting the hosts and servers, and serving guests in the dining area. Duties include promptly bussing tables, cleaning any spills on the dining area floor, filling and providing peanuts, restocking condiments, unloading bust tubs in the dishwashing room, and ensuring the cleanliness of the restrooms.
Bartender: A Bartender provides satisfactory and quality service in the bar. Duties include greeting customers, mixing and serving alcoholic and non-alcoholic beverages, inputting orders, handling payment transactions, arranging and maintaining the display, cleaning and stocking the bar at all times, and managing the bar according to company policy.
Dishwasher: A Dishwasher is primarily responsible for maintaining the cleanliness and sanitation of all utensils, dishes, glasses, and other kitchenware. Duties include sorting and rinsing dirty dishes, loading dishes in the dish machine, sorting, stacking and storing clean dishes, cleaning and rolling/unrolling the mats, sweeping and mopping the kitchen floor, properly disposing the garbage, and cleaning and maintaining the dish machine.
Prep Cook: A Prep Cook is primarily responsible for preparing the ingredients for efficient cooking and assembling. Duties include preparing, washing, measuring, slicing all food items according to the company's recipes and menu specifications, maintaining the cleanliness of the cooking area, and restocking ingredients in the kitchen.
Grill Cook: A Grill Cook works in high-temperature areas and prepares ticket items to order. Duties include preparing and handling food orders according to the company's recipes, menu specifications, and customer's request, cleaning and stocking the grill area, and arranging and plating orders.
Line Cook: A Line Cook is responsible for ensuring the quality and accurate presentation of the orders. Duties include stocking and cleaning the cooking and assembling line, following the company's recipes and procedures on handling and preparing food, handling and preparing the appetizers, operating and maintaining the fryer, reading tickets, and calling out orders and special requests.
Human Resources Associate: A Human Resources Associate is primarily responsible for handling all issues related to employees. Duties include hiring and training workers, addressing all issues between workers and management, observing each worker's performance, and adhering to federal and company laws and policies regarding labor and wages.
Assistant Manager: An Assistant Manager is primarily responsible for overseeing the smooth operation of the store. Duties include hiring and training workers, supervising the team during shifts, addressing issues and complaints raised by customers, processing the payroll, and scheduling and delegating daily tasks.
Logan's Roadhouse Application
To apply, visit any Logan's restaurant to inquire about available positions and to submit your application form. You may also submit an electronic application through the company website.
Both in-store and online applications are accepted. For online applications, you will need to set-up your profile and answer basic questions before proceeding with your application. The list of vacant positions by store location is posted online.
Applicants are advised to follow-up on the status of their applications in person three to five days after submitting their application, whether in-store or online.
For your resume, provide your basic information and your relevant work experience, trainings, certifications, if you have any. Also, emphasize your relevant skills for the particular job.
For the job interview process, show your eagerness and motivation for the position. Make a good impression by dressing up professionally for your interview and by showing politeness to the interviewing managers.
Facts about Logan's Roadhouse
Logan's provides an enjoyable and dynamic dining experience. Their restaurants project a cozy feeling, complemented by their home-style made-from-scratch food. Regulars come back for the quality food and friendly service.
Logan's added a feature on their website that helps local communities, non-profit organizations, and charities in fundraising for their events. Groups can sell Logan's eGift Cards online and receive 10% of the sales.
The restaurant is well-known for their unlimited complementary peanuts, which come by the buckets, and their stores are known for having peanut shells all over the floor. They use approximately 4.5 million peanuts each year.
Logan's commits to helping communities by supporting and donating to disaster relief efforts, partnering with Second Harvest of Middle Tennessee to bring food to families in need, and supporting local emerging artists by having them perform in the restaurant.
Application Links
Company: http://logansroadhouse.com/
Careers: http://logansroadhouse.com/careers/
Application: N/A