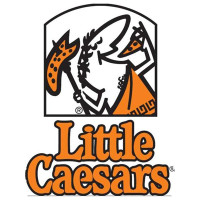 Think you know everything about the much-beloved pizza chain? Think again! Here are ten fun facts to know about Little Caesars.
IT'S A FAMILY BUSINESS
While Little Caesars may be a multi-national chain now, it initially began as a humble mom-and-pop pizza shop. The first Little Caesars was opened in 1959 by Mike and Marian Ilitch, just outside of Detroit.
LITTLE CAESAR WAS A REAL PERSON
But even though he might have been real, his name was not Caesar. Nope, "Little Caesar" was none other than Mike Iltitch himself – that was his wife's pet name for him.
IT ALMOST NEVER WAS
Before he threw pizza dough, Mike Iltich threw baseballs. He played competitively as shortstop for a farm baseball team known as the Detroit Tigers until his career was cut short by a severe knee injury. The injury might not have been good news for Iltich, but it was good news for the rest of the world: it spurned his career change to professional pizza man.
BUT HE NEVER LET HIS LOVE OF BASEBALL DIE
While Mike's baseball career may have been short-lived, his love of the game was a lifelong affair. In 1992, Mike used the wealth from his pizza dynasty to buy a Major League Baseball team – none other than the Detroit Tigers.
ITS FOUNDERS HAVE A LOT OF DOUGH
And not just of the pizza variety. It shouldn't really come as a surprise, considering Mike bought a MLB team, but Mike and Marian Iltitch are some of the wealthiest people in the United States. They even rake in more cash than money moguls such as Donald Trump and Oprah Winfrey.
IT DOES ITS PATRIOTIC DUTY
In 2006, Little Caesars launched the Little Caesars Veterans Program. The program offers notable discounts to U.S. veterans who have been honorably discharged from the military. It also provides support and employment opportunities for veterans trying to re-assimilate into civilian life.
IT IS TRULY A NATIONAL CHAIN
Lots of businesses may claim to be "nationwide," but Little Caesars has the restaurants to back it up. There is a Little Caesars in every U.S. state – yes, even Alaska and Hawaii.
IT HAS FAMOUS EMPLOYEES
Before he was chasing gophers across golf courses and getting called to bust ghosts, Bill Murray was tossing pizza dough in a Little Caesars pizzeria. Other famous Little Caesars alumni include famous chef Kerry Simon.
YOU HAVE IT TO THANK FOR BOGO
Little Caesars was one of the first restaurant businesses to popularize truly the idea of "buy one, get one free" – as noted in their infamous "Pizza! Pizza!" marketing slogan.
IT'S A MASTER OF INNOVATION
Little Caesars is a pizzeria of "firsts." It was one of the first pizzerias to run in a sports stadium, have a drive-through window, and to offer pick-up. Who knows what they'll be up to next?
Now you have learned more that want most applicants will know and have a good chance of impressing the interviewer. Click here for the application form.