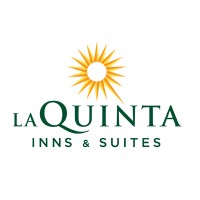 La Quinta Inns & Suites is a chain of pet-friendly hotels serving the United States, Canada, Honduras, and Mexico. The company offers good hotel accommodations for leisure and business travelers.
La Quinta was founded by a real estate entrepreneur named Sam Barshop with his brother Phil in 1968. They opened the company's first hotel in San Antonio, TX.
The company operates hotels in more than 800 locations, and employs more than 9,000 customer-friendly employees. The entire business is currently owned by La Quinta Holdings Inc.
In terms of benefits, eligible workers can expect for more. Along with paid comprehensive training programs, qualified employees receive medical insurance covering dental, general health, life, disability, and vision plans. Also, they get other perks like retirement plans.
People love working at this company for many reasons. Based on the reviews, most employees enjoy the internal referral incentives program and the associate discounts. Also, many of them like the work environment and company culture.
How old do you have to be to work at La Quinta?
The minimum age requirement for the jobs offered by this company is 18. Interested applicants are advised to get in touch with the company for more details regarding the requirements.
La Quinta Careers
Applicants for some positions should have high school diplomas or GED certifications. People with open availabilities may obtain preference with the hiring staff as the hotels operate 24/7. Job seekers may apply today for the following positions:
Room Attendants: Room attendants ensure the comfort of all guests by keeping the public areas and rooms clean and presentable. They promote the hotel's positive image to guests. Also, room attendants should be friendly, pleasant, and able to deal with special requests or problems with efficiency. Every day, they clean the rooms, and prepare the beds for new guests.
Night Auditors: Their main priority is to ensure guest satisfaction. Night auditors engage every guest as a unique person and listen carefully to their desires. They carry out accurate check-ins or check-outs of visitors every day. They also handle all reservations through the phone while making sure that the aspects of a room reservation process are followed.
Laundry Attendants: Laundry attendants are responsible for keeping an adequate supply of ready-to-use linens for the hotel. Their job may include cleaning the visitors' personal stuff if the hotel offers cleaning services. In that case, laundry attendants will follow specific directions for washing and drying a specific item.
Breakfast Bar Attendant: A breakfast bar attendant's primary responsibility is to prepare breakfast buffet, take orders, and serve foods and drinks to guests. Also, he must make sure that the breakfast bar has a sufficient supply of goods daily. He ensures that all procedures are done based on the hotel's standards while offering help to ensure customer satisfaction.
Assistant General Managers: Assistant general managers supervise the hotel's daily operations in general. They create quality goals and operational budgets and meet them. They supervise other employees while ensuring that quality and brand standards are followed and met throughout the hotel's premises. Also, they organize security and safety training programs to educate their team members.
Hotel Maintenance Supervisor: He plays a crucial role in terms of everybody's safety. A hotel maintenance supervisor manages the hotel structure to guarantee not just safety but functionality as well. He manages a maintenance team consisting of janitors and technicians. He also organizes installation, repair, and renovation projects and ensures success in every project.
Housekeeping Supervisor: A housekeeping supervisor is there to monitor the cleaning personnel and their work activities. She assigns tasks to her team members and inspects their work, examines complaints about housekeeping service and solves them. Her job may involve purchasing housekeeping supplies or equipment, taking periodic inventories, examining job applicants, and training new workers.
Guest Experience Maker: A guest experience maker provides quality service to guests every day. She provides a welcoming and friendly experience by facing and greeting the incoming guests. She also provides them with an accurate, efficient, and friendly check-in or check-out process based on the company's procedures and policies.
Handyman: A handyman cleans the hotel's public areas and rooms by dusting, vacuuming, and sweeping. He may perform minor repairs and maintenance, including routine landscaping to beautify the hotel. He may also paint or fill the spaces or crevices on sidewalks and walls.
Maintenance Helper: A maintenance helper assists the maintenance technicians in equipment or machine installation, maintenance, and repairs. His job involves handing out different tools, materials, and supplies to other employees, preparing the workplace, and cleaning either the equipment or workplace. A maintenance helper works under the supervision of a hotel maintenance supervisor.
La Quinta Application
Interested applicants should visit the company website to know more about the recruitment process. They will find more details about the latest job openings and how to apply through the website's careers section.
The company encourages the job seekers to send their application papers online. When they visit the website, applicants may go to the careers section and create profiles with the provided hosting platform.
After creating profiles, candidates will get access to the application form. Uploading resumes lets the system extract relevant details and autofill the entire sections. System malfunction may happen anytime, so applicants must review the entries before sending applications.
Likewise, resumes must be checked first before uploading them. The details they contain should be exact and updated. Once submitted, the system will copy the content and autofill the application form.
It may take a few weeks before the applicants receive a call or message about the interview. This time, hopefuls should think of ways to impress the interviewer. These include being respectful, confident, and eager.
Facts about La Quinta
In terms of culture, the company introduces a fun work atmosphere with challenging situations to face every day. Employees treat one another with respect and care. The work environment is kept progressive and healthy which benefits all employees.
La Quinta is in continuous progress which helps the company itself attract investors and even buyers. La Quinta Holdings Inc. entered an agreement with Wyndham Worldwide Corporation to sell the hotel chain to them.
La Quinta is known for its rewards program in which members can enjoy the point system. Guests will receive points each time they make a reservation. They can redeem the accumulated points to receive perks or avail express check-in.
The company works in collaboration with United Way to raise funds for charity programs. The hotel chain and its employees have donated millions of cash to United Way since 2001. The company continuously supports this non-profit organization and their programs. 
Application Links
Company: https://www.lq.com/en
Careers: https://www.lq.com/en/careers
Application: N/A