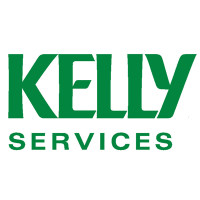 Kelly Services offers opportunities to a variety of services from different sectors, such as services in areas of finance, law, information technology, and other professional services, such as human resource, outsourcing, and management consulting.
Founded by William Russell Kelly in 7 October 1946, with the company originally named as Russell Kelly Office Service, the company has provided opportunities to various customers in various industries.
As of now, Kelly Services has over 1000 staff employees at its corporate headquarters in Michigan, and approximately 7000 staff employees globally. The company has also provided temporary work for over 500,000 workers as of 2017.
Kelly Services promotes workplace health and safety, which includes compliance with applicable regulations and policies for corporate citizenship. The company also offers employee benefits such as referral bonuses and specific pays such as vacation, holiday and sick pays.
Employees working in Kelly Services appreciate above average starting pays, efficient trainings, and flexibility and freedom in scheduling.  Employees also appreciated the optimistic environment in the company and the various pays and bonuses offered.
How old do you have to be to work at Kelly Services?
Kelly Services require its applicants of any position to be at least eighteen (18) years of age to qualify for the position they are applying.
Kelly Services Careers
Kelly Services offer various career options, such as careers in areas of finance, accounting, engineering, and logistics. Below summarizes some of the most common positions offered by Kelly Services.
Receivable and Payable Clerk: is responsible for handling customer contact for all billing and accounts receivable. They are responsible for tracking the accounts receivables of clients to collect their dues, and also produce account reports for the Director of Finance.
On-Site Recruiter: is responsible for providing quality service to Kelly Services' customers and the company's temporary employees. Specifically, customer-related services include services such as taking and filling orders and developing businesses through customer service calls. On the other hand, temporary employee-related services include services such as recruitment and training of employees.
Security Analyst: is responsible for installing, diagnosing, repairing, and maintaining network security devices and infrastructures. A Security Analyst is also responsible for managing the company's security infrastructures, which consists of firewalls, VPN devices, and other related management and support systems.
National Sales Manager: is responsible for developing and implementing business plans for a region that is in line with the company's strategic plan. They are also responsible for leading a sales team in order to achieve performance objectives of their region, manage financial budgets, sales processes, and the key priorities of sales representatives.
Time Keeper Entry Coordinator: is responsible for submitting payroll files to the payroll department of Kelly Services to ensure punctual processing of contractor paychecks. They are also responsible for updating contractor schedules in Track, which is the time tracking system of the company.
Logistics Coordinator: is responsible for the scheduling of appointments and arrangement of deliveries for inbound materials, arriving by ocean and air. The Logistics Coordinator works with carriers and shipping lines for the scheduling of deliveries of all inbound materials.
Lawyer in Common Law: is responsible for answering calls from various clients for advices on a variety of legal issues. This position may also require applicants to know at least two (2) languages to answer calls from other provinces.
Drug Safety Coordinator: is responsible for assisting the Kelly Clinical Research department in maintaining compliance to applicable local and global standard operating procedures (SOPs) and specific country guidelines. They are also responsible for providing general administrative support for the Kelly Clinical Research department and filing of department documents and case files.
Call Centre Customer Service Representative: is responsible for resolving customer's service or billing complaints through exchange merchandise, refunds, and bill adjustments. They are also responsible for contacting customers for inquiries, referral of unresolved customers to designated departments, and maintenance of records of customer interactions and transactions.
Plant/Process Operator: is responsible for cooperating with the Control Room Technician and other Operations Technicians on requirements for job safety. They are also responsible for minor maintenance to equipment and maintenance of a daily log and shift changeover notes.
Kelly Services Application
Applicants for Kelly Services are selected based on their creativity, motivation, and dedication in completion of client requirements. Application processing may use referral systems, and may last from immediate hiring to a couple of weeks, which may depend on the needs of related firms. Job openings for Kelly Services are available in their official website.
Kelly Services does not accept printed applications. Visiting the job openings in the official websites provide online application through e-mails for each position selected by an applicant.
The company advices applicants to utilize the internet to look for temporary service job openings under Kelly Services. Applicants may simply visit the company's home page and explore the online process, which allows narrowing of search results for the applicant's liking.
Kelly Services requires a specifically-formatted resume, which begins with the applicant's real name, address, telephone or phone number and an optional e-mail address. The applicant then must include his objective, or the position he seeks in specific terms, his educational background, which may include his special awards and commendations, work experience, additional information such as special interests, and references.
Kelly Services require applicants to prepare for interviews. Interviews are opportunities for the employer to determine if the job is appropriate for the applicant. Applicants must be knowledgeable with their strengths and weaknesses and the company they are applying for. They must also come to the interview on time and dressed professionally, and must show a sense of enthusiasm, friendliness, confidence and attentiveness. Lastly, applicants must be reasonable with their objective and focus on it.
Things to Know About Kelly Services
Working in Kelly Services would be working in an optimistic environment, backed up by effective trainings and gained experiences. Current employees appreciate the professional environment and the willingness of the company to help its clients and employees alike.
On a larger scale, Kelly Services has established its position in the international marketplace, wherein it opened its first international office in Toronto in 1968. The company was able to open its European office in 1972 in Paris. Currently, Kelly Services gained revenue of $5.4 billion and ranks 490 in the Fortune 500 list of America's largest companies.
Kelly Services is known for providing opportunities to a variety of services, such as services in areas of finance, law, and engineering. This is achieved without compromises, backed up by their corporate social responsibility.
Kelly Services is aware of corporate social responsibility that is built in four critical areas: (1) protection, support and preparation of workers for their careers, (2) compliance in legal and ethical regulations and policies, (3) engagement with organizations such as community service and philanthropy, and (4) maintenance and protection of the environment.
Application Links
Company: https://www.kellyservices.com/global/
Careers: https://careers.kellyservices.com/
Application: N/A