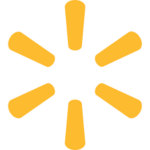 Position Summary…
What you'll do…
Leads Process Improvement tools and methods (for example, 5S, root cause analysis, six sigma, time and motion studies) to eliminate losses in an area within a Distribution Center according to Network Process Structure using Walmart Performance System (WPS) programs.
Delivers expected functional area results through Key Performance Indicator (KPI) analysis, loss elimination, and by creating standard work to reduce process variation. Assists with the review and response of process improvement projects owned by area managers.
Applies new network One Best Way playbooks and provides input to Divisional Focused Improvement Teams on project ideation and replication opportunities.
Leads savings projects within area of responsibility by taking loss out of the process.
Promotes and supports company policies, initiatives, procedures, mission, values, and standards of ethics and integrity.
Assists with the tactical deployment of the WPS program methodology. Manages project execution of top losses in the functional area and assists in building the capability of other area managers and associates.
Supports area loss profile analysis and performance metrics. Develops gap analysis to support WPS integration.
Supports Department Managers with WPS programs, projects, associate engagement, and KPI improvements within process area.
Coordinates, completes, and oversees job-related activities and assignments by developing and maintaining relationships with key stakeholders; supporting plans and initiatives to meet customer and business needs; identifying and communicating goals and objectives; building accountability for and measuring progress in achieving results; identifying and addressing improvement opportunities; and demonstrating adaptability and promoting continuous learning.
Provides supervision and development opportunities for associates by hiring and training; mentoring; assigning duties; providing recognition; and ensuring diversity awareness.
Ensures compliance with company policies and procedures and supports company mission, values, and standards of ethics and integrity by implementing related action plans; utilizing and supporting the Open Door Policy; and providing direction and guidance on applying these in executing business processes and practices.
Minimum Qualifications…
Outlined below are the required minimum qualifications for this position. If none are listed, there are no minimum qualifications.
Bachelor's Degree in Engineering or related field and 3 years' experience in Process Improvement
Microsoft Office Suite, analytical skills
Process or Value Stream Simulation knowledge
Demonstrated project ownership resulting in sustainable, long term savings
Preferred Qualifications…
Outlined below are the optional preferred qualifications for this position. If none are listed, there are no preferred qualifications.
Process Improvement experience in a Total Performance Management (or related program) environment
Six Sigma – Certification
Primary Location…
181 WALMART ROAD, BEDFORD, PA 15522-7677, United States of America
About Walmart
At Walmart, we help people save money so they can live better. This mission serves as the foundation for every decision we make, from responsible sourcing to sustainability—and everything in between. As a Walmart associate, you will play an integral role in shaping the future of retail, tech, merchandising, finance and hundreds of other industries—all while affecting the lives of millions of customers all over the world. Here, your work makes an impact every day. What are you waiting for?
Walmart, Inc. is an Equal Opportunity Employer- By Choice. We believe we are best equipped to help our associates, customers, and the communities we serve live better when we really know them. That means understanding, respecting, and valuing diversity- unique styles, experiences, identities, abilities, ideas and opinions- while being inclusive of all people.
All the benefits you need for you and your family
Multiple health plan options, including vision & dental plans for you & dependents
Financial benefits including 401(k), stock purchase plans, life insurance and more
Associate discounts in-store and online
Education assistance for Associate and dependents
Parental Leave
Pay during military service
Paid Time off – to include vacation, sick, parental
Short-term and long-term disability for when you can't work because of injury, illness, or childbirth
Eligibility requirements apply to some benefits and may depend on your job classification and length of employment. Benefits are subject to change and may be subject to specific plan or program terms. For information about benefits and eligibility, see One.Walmart.com/Benefits.