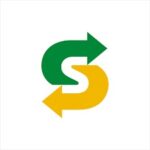 Position Summary
The Assistant Manager supervises restaurant staff and daily operations to ensure that food safety, product preparation, cleanliness and inventory control standards are maintained. Schedules and supervises staff. Maintains standards of restaurant safety and security. Exceptional customer service is a major component of this position.
Key Responsibilities
• Crew member performs all tasks and responsibilities of a Shift Manager as outlined in the Shift Manager job description.
• As needed, supervises food preparation to ensure that food safety and operations standards are maintained.
• Coordinates and supervises staff so that standards of cleanliness are maintained as outlined in the Subway® Operations Manual: Daily Procedures.
• Manages a staff of approximately 4 to 12. Assigns, oversees and evaluates work. Recommends promotion, transfer, or termination of team members. May conduct written and verbal staff evaluations.
• Performs paperwork duties and assists with product orders and inventory as needed.
• Assists with planning of special events and promotions.
• Completes University of Subway® courses as directed.
Prerequisites
Education: High school diploma or equivalent.
Experience: Experience in restaurant operations, preferably with supervisory experience.
Essential Functions
Requires excellent communication skills, ability to deal with all levels of team members. Computer knowledge is desirable.
Physical: Must be able to work any area of the restaurant when needed and to operate a computerized Point of Sale system/cash register (cashier). Position requires bending, standing, and walking the entire workday. Must have the ability to lift 10 pounds frequently and up to 30 pounds occasionally.
Full Time/Part Time and Day Shift/Weekend Shift positions vary by location.