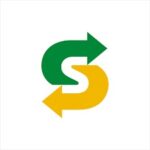 Position Summary
The Multi-Unit Manager coordinates and supports all activities within the assigned geographic area. Trains, coaches and supports managers. Plans and sets business goals. Focuses on in-store issues.
Key Responsibilities
• Crew member coaches and trains shift managers, assistant managers, and managers on operational excellence. Helps to develop new hire orientation programs and rewards programs, monitors training processes to ensure quality training of team members. Develops and maintains staffing levels for managers and assistant managers. Implements management training.
• Provides leadership to Managers and staff in the geographic area to ensure compliance with standards, as outlined in the Subway® Operations Manual, and applicable government regulations.
• Ensures that correct operational procedures are followed and takes corrective action if necessary.
• Works with staff to achieve sales goals, using available reports to identify opportunities.
• Supports local and national marketing initiatives.
• Completes University of Subway® courses as directed.
Prerequisites
Education: High School Diploma or equivalent, college degree preferred.
Experience: 3-5 years of successful, operational management experience in a restaurant environment.
Essential Functions
Excellent communication, interpersonal, and conflict resolution skills. Basic math and accounting skills and strong analytical/decision-making skills are needed; has demonstrated achievement in staff selection, coaching and development.
Physical: Must be able to work any area of the restaurant when needed and to operate a computerized Point of Sale system/cash register (cashier). Position requires bending, standing, and walking the entire workday. Must have the ability to lift 10 pounds frequently and up to 30 pounds occasionally.
Full Time/Part Time and Day Shift/Weekend Shift positions vary by location.