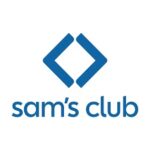 Position Summary…
Why do people love shopping for fresh food at Sam's Club? Our members tell us one of the biggest reasons is our hard-working and happy-to-help fresh food associates. Join our freezer, cooler, and deli team and you won't just keep shelves stocked, you'll play an important role in the operations and sanitary conditions of our freezers and coolers that keep our product ready for our members. When you're working in the deli department, you'll be on the front-lines of customer service—your smile can make the difference between a good shopping experience and a great one. Be a part of a team that offers customers more of what they love, for less.
You will sweep us off our feet if:
• You have a passion for and experience with stocking and customer service
• You keep member satisfaction as your top priority
• You're a solution seeker and innovator who tackles obstacles head-on
• You're comfortable with change and quickly adapt to different work scenarios
• You're a curious and creative thinker, driving change through out-of-box thinking
You will make an impact by:
• Ensuring high-quality products are taken care of and available for our members
• Ensuring shelves are clean, maintaining temperature control, verifying expiration dates, and disposing of lesser-quality food products.
• Packing ready-to-sell products in proper containers and stock displays
• Maintaining a clean, sanitized, and member-ready area
The freezer, cooler, and deli stocker role is a great way to start a fulfilling career at Sam's Club. Apply now!
The above information has been designed to indicate the general nature and level of work performed in the role. It is not designed to contain or be interpreted as a comprehensive inventory of all duties, responsibilities and qualifications required of employees assigned to this job. The full job description can be made available as part of the hiring process.
What you'll do…
Maintains safety of Facility by following all safety standards, procedures, and guidelines including conducting safety sweeps; following proper forklift spotting procedures; following proper procedures for handling and disposing of hazardous materials; following Company steel standard guidelines; and correcting/reporting unsafe situations to Management.
Maintains the Sales Floor and merchandise presentation in the Freezer/Cooler/Deli area in accordance with Company policies and procedures by properly handling claims and returns; zoning the area; receiving and stocking merchandise; setting up, cleaning, and organizing product displays; removing damaged goods; signing and pricing merchandise appropriately; completing required audits, paperwork, logs, and other required documentation; and securing fragile and high-shrink merchandise.
Provides Member service by acknowledging the Member and identifying their needs; locating merchandise and assisting with purchasing decisions; providing Deli products to Members; resolving issues and concerns; and promoting the Company's products and services.
Follows Company policies and procedures related to Freezer/Cooler area by complying with food handling policies; operating, repairing, and sanitizing equipment; following Cold Chain procedures when stocking merchandise; cleaning freezer /cooler/deli area (for example, windows, mirrors, display cases and coolers); monitoring freezer/cooler fans, drains and doors for proper operation; and reporting issues to Management.
Minimum Qualifications…
Outlined below are the required minimum qualifications for this position. If none are listed, there are no minimum qualifications.
I acknowledge that the position for which I am applying requires me to successfully complete all job required trainings and assessments within a prescribed time period if I receive the position.
Must be 18 years of age or older
Preferred Qualifications…
Outlined below are the optional preferred qualifications for this position. If none are listed, there are no preferred qualifications.
Primary Location…
215 PIEDMONT PL, DANVILLE, VA 24541-4176, United States of America
About Sam's Club
Sam Walton opened the first Sam's Club in 1983 to meet a growing need among customers who wanted to buy merchandise in bulk. Since then, Sam's Club has grown rapidly, opening more than 600 clubs in the U.S. and 100 clubs internationally. By offering affordable, wholesale merchandise to members, Sam's Club helps make saving simple for families and small business owners.
Sam's Club employs about 110,000 associates in the U.S. The average club is 134,000 square feet and offers bulk groceries and general merchandise. Most clubs also have specialty services, such as a pharmacy, an optical department, a photo center, or a tire and battery center.
Sam's Club is an Equal Opportunity Employer- By Choice. We believe we are best equipped to help our associates, customers, and the communities we serve live better when we really know them. That means understanding, respecting, and valuing diversity- unique styles, experiences, identities, abilities, ideas and opinions- while being inclusive of all people.
All the benefits you need for you and your family
Multiple health plan options, including vision & dental plans for you & dependents
Free Membership and discounts in fresh produce
Financial benefits including 401(k), stock purchase plans, life insurance and more
Paid education assistance with college degrees through our Live Better U program
Parental Leave
Pay during military service
Paid time off – to include vacation, sick leave and parental leave
Short-term and long-term disability for when you can't work because of injury, illness, or childbirth
Eligibility requirements apply to some benefits and may depend on your job classification and length of employment. Benefits are subject to change and may be subject to specific plan or program terms. For information about benefits and eligibility, see One.Walmart.com/Benefits.