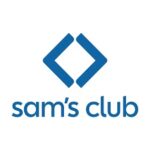 Position Summary…
What you'll do…
Develops and supports Membership by providing information on Membership benefits, promoting the value of Company products and services, processing Memberships, upgrades, and credit accounts, participating in sales and marketing events, and making efforts to meet Membership goals.
Maintains safety of Facility by following all safety standards, procedures, and guidelines including conducting safety sweeps, following proper forklift spotting procedures, following proper procedures for handling and disposing of hazardous materials, following Company steel standard guidelines, and correcting/reporting unsafe situations to Management.
Fulfills Member Fax 'n Pull and Click 'n Pull orders by reviewing orders, pulling items from shelves, scanning items, wrapping and palletizing items, ensuring the accuracy of orders and invoices, securing items until Members arrive, and following up on out-of-stock merchandise to meet Member needs.
Completes work assignments and priorities by using policies, data, and resources; collaborating with managers, co-workers, customers, and other business partners; identifying priorities, deadlines, and expectations; carrying out tasks; communicating progress and information; determining and recommending ways to address improvement opportunities; and adapting to and learning from change, difficulties, and feedback.
Provides Member service by acknowledging the Member, identifying their needs, assisting with purchasing decisions, locating merchandise, resolving issues and concerns, and promoting the Company's products and services. Complies with company policies, procedures, and standards of ethics and integrity by implementing related action plans; using the Open Door Policy; and applying these in executing business processes and practices.
Minimum Qualifications…
Outlined below are the required minimum qualifications for this position. If none are listed, there are no minimum qualifications.
Preferred Qualifications…
Outlined below are the optional preferred qualifications for this position. If none are listed, there are no preferred qualifications.
Primary Location…
1705 SOUTH BROADWAY AVENUE, MOORE, OK 73160-0000, United States of America
About Sam's Club
Sam Walton opened the first Sam's Club in 1983 to meet a growing need among customers who wanted to buy merchandise in bulk. Since then, Sam's Club has grown rapidly, opening more than 600 clubs in the U.S. and 100 clubs internationally. By offering affordable, wholesale merchandise to members, Sam's Club helps make saving simple for families and small business owners.
Sam's Club employs about 110,000 associates in the U.S. The average club is 134,000 square feet and offers bulk groceries and general merchandise. Most clubs also have specialty services, such as a pharmacy, an optical department, a photo center, or a tire and battery center.
Sam's Club is an Equal Opportunity Employer- By Choice. We believe we are best equipped to help our associates, customers, and the communities we serve live better when we really know them. That means understanding, respecting, and valuing diversity- unique styles, experiences, identities, abilities, ideas and opinions- while being inclusive of all people.
All the benefits you need for you and your family
Multiple health plan options, including vision & dental plans for you & dependents
Free Membership and discounts in fresh produce
Financial benefits including 401(k), stock purchase plans, life insurance and more
Paid education assistance with college degrees through our Live Better U program
Parental Leave
Pay during military service
Paid time off – to include vacation, sick leave and parental leave
Short-term and long-term disability for when you can't work because of injury, illness, or childbirth
Eligibility requirements apply to some benefits and may depend on your job classification and length of employment. Benefits are subject to change and may be subject to specific plan or program terms. For information about benefits and eligibility, see One.Walmart.com/Benefits.