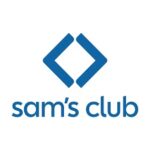 Position Summary…
What you'll do…
Working at Sam's Club means a career without boundaries. We are a division of the Fortune #1 company, Walmart, and you'll quickly find that opportunities are plenty and there is a path for everyone. If you are member obsessed and ready to lead an amazing team to delight our members, grow sales and develop people to reach their full potential, then this opportunity might be for you!
Sam's Club is currently seeking Team Manager candidates for Member Experience, Fresh Area, Merchandising, and Freight Flow roles in all locations throughout Nebraska. We equip our management teams to empower our associates to take care of our members. Apply now and discover long term career potential in a fast-growing company.
You will make an impact by:
Living our Values
· Culture Champion: Models Sam's Club values to foster our culture; holds oneself and others accountable; and supports Sam's Club's commitment to communities, corporate social responsibility, and sustainability.
· Servant Leadership: Acts as an altruistic servant leader and is consistently humble, self-aware, honest, and transparent.
Embracing Change
· Curiosity & Courage: Demonstrates curiosity and a growth mindset; fosters an environment that supports learning, innovation, and intelligent risk-taking; and exhibits resilience in the face of setbacks.
· Digital Transformation & Change: Seeks and implements continuous improvements and encourages the team to leverage new digital tools and ways of working.
Delivering for the Member
· Customer Focus: Delivers expected business results while putting the customer/member first and consistently applying an omni-merchant mindset and the EDLP and EDLC business models to all plans.
· Strategic Thinking: Adopts a holistic perspective that considers data, analytics, customer insights, and different parts of the business when making plans and shaping the team's strategy.
Focusing on our Associates
· Diversity, Equity & Inclusion: Identifies, attracts, and retains diverse and inclusive team members; builds a high-performing team; embraces diversity in all its forms; and actively supports diversity goal programs.
· Collaboration & Influence: Builds strong and trusting relationships with team members and business partners; works collaboratively and cross-functionally to achieve objectives; and communicates with energy and positivity to motivate, influence, and inspire commitment and action.
· Talent Management: Creates a discipline and focus around developing talent, promotes an environment allowing everyone to bring their best selves to work, empowers associates and partners to act in the best interest of the customer and company, and regularly recognizes others' contributions and accomplishments.
The above information has been designed to indicate the general nature and level of leadership performed in the role. It is not designed to contain or be interpreted as a comprehensive inventory of all duties, responsibilities and qualifications required of employees assigned to this job. The full job description can be made available as part of the hiring process.
The annual salary range for this position is $62,000–$84,000.
Minimum Qualifications…
Outlined below are the required minimum qualifications for this position. If none are listed, there are no minimum qualifications.
2 or more years of college; OR 1 year's retail experience with 6 months' supervisory experience; OR 2 years' general work experience and 1 year's supervisory experience; OR 1 year's SAM'S Club experience; OR 3 years' military experience.
Preferred Qualifications…
Outlined below are the optional preferred qualifications for this position. If none are listed, there are no preferred qualifications.
Environmental Compliance or related field, Retail profit and loss statement management experience, Supervisory experience, Warehouse experience with cold chain compliance
Primary Location…
13130 L ST, OMAHA, NE 68137-1866, United States of America
About Sam's Club
Sam Walton opened the first Sam's Club in 1983 to meet a growing need among customers who wanted to buy merchandise in bulk. Since then, Sam's Club has grown rapidly, opening more than 600 clubs in the U.S. and 100 clubs internationally. By offering affordable, wholesale merchandise to members, Sam's Club helps make saving simple for families and small business owners.
Sam's Club employs about 110,000 associates in the U.S. The average club is 134,000 square feet and offers bulk groceries and general merchandise. Most clubs also have specialty services, such as a pharmacy, an optical department, a photo center, or a tire and battery center.
Sam's Club is an Equal Opportunity Employer- By Choice. We believe we are best equipped to help our associates, customers, and the communities we serve live better when we really know them. That means understanding, respecting, and valuing diversity- unique styles, experiences, identities, abilities, ideas and opinions- while being inclusive of all people.
All the benefits you need for you and your family
Multiple health plan options, including vision & dental plans for you & dependents
Free Membership and discounts in fresh produce
Financial benefits including 401(k), stock purchase plans, life insurance and more
Paid education assistance with college degrees through our Live Better U program
Parental Leave
Pay during military service
Paid time off – to include vacation, sick leave and parental leave
Short-term and long-term disability for when you can't work because of injury, illness, or childbirth
Eligibility requirements apply to some benefits and may depend on your job classification and length of employment. Benefits are subject to change and may be subject to specific plan or program terms. For information about benefits and eligibility, see One.Walmart.com/Benefits.