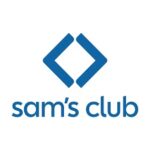 Position Summary…
As a Bakery Department Lead you will drive sales in your area and supervise your team of hourly associates to deliver to our members more of what they love, for less. You will model expertise in Bakery and work collaboratively with other team leaders to ensure the total club meets the member's expectations.
What you'll do…
Be a Team Leader: Supervises the team within the Bakery department to deliver on the business plan and contribute to the overall success of the club by communicating the goals of the department; executing company programs; adhering to policies and being an advocate for the member, the associate, and the company; working collaboratively with other team leaders to ensure the total club is meeting the member's expectations.
Be an Expert: Maintains an in-depth knowledge of business on the floor, backroom operations, product specifications, and seasonality of product by ensuring the Bakery department meets company and regulatory standards for quality, inventory, equipment usage, production, safety, sanitation, and compliance; sharing knowledge and training the team; ensuring team members possess the knowledge of new products, recipes, and production specifications and equipping them with what they need to do their job effectively.
Be a Techie: Leverages digital tools to plan for and drive sales, improve the shopping experience, and elevate associate engagement. Utilizes hand held technology to make immediate business decisions related to production, training, and product quality; and adopting new tools and encouraging others to use them.
Be an Owner: Drives the business results, ensuring commitment to operational excellence; maintaining a neat, clean, and safe work area in the Bakery department; ensuring appropriate planning and staffing for weekly bakery volumes; driving consistency in quality, food safety and company policies to support both production and member service; maintaining accurate inventory, audit, and compliance standards; producing and displaying merchandise according to the merchandise layout plan.
Be a Talent Ambassador: Teaches and trains the team by identifying training needs; providing and developing necessary skills to deliver high quality products to the members; encouraging career growth for team members; and sourcing new talent internally and externally to work on the team.
Develops, communicates, and implements processes and practices to meet business needs by collaborating with managers, co-workers, customers, and other business partners; analyzing and applying information from multiple sources; monitoring progress and results; and identifying and addressing improvement opportunities.
Demonstrates, promotes, and supports compliance with company policies, procedures, and standards of ethics and integrity by explaining, guiding, and demonstrating how to apply these in executing business processes and practices; implementing related action plans; using the Open Door Policy; and assisting management with correcting ethical and compliance issues and problems.
Leads and participates in teams by using and sharing resources, information, and tools; determining customer needs and business priorities; coordinating and executing work assignments; providing advice, feedback, and support to ensure timelines and work quality are achieved; and modeling and helping others with how to adapt to change or new challenges.
Minimum Qualifications…
Outlined below are the required minimum qualifications for this position. If none are listed, there are no minimum qualifications.
Minimum Qualifications6 months experience in a bakery production department or 6 months experience supervising a team.
I acknowledge that the position for which I am applying requires me to successfully complete all job required trainings and assessments within a prescribed time period if I receive the position.
Must be 18 years of age or older
Preferred Qualifications…
Outlined below are the optional preferred qualifications for this position. If none are listed, there are no preferred qualifications.
Bakery production including decorating, Supervising Associates
Food Handler Certification (Food Safety) – Certification
Primary Location…
305 AIRPORT RD, AMES, IA 50010-8205, United States of America
About Sam's Club
Sam Walton opened the first Sam's Club in 1983 to meet a growing need among customers who wanted to buy merchandise in bulk. Since then, Sam's Club has grown rapidly, opening more than 600 clubs in the U.S. and 100 clubs internationally. By offering affordable, wholesale merchandise to members, Sam's Club helps make saving simple for families and small business owners.
Sam's Club employs about 110,000 associates in the U.S. The average club is 134,000 square feet and offers bulk groceries and general merchandise. Most clubs also have specialty services, such as a pharmacy, an optical department, a photo center, or a tire and battery center.
Sam's Club is an Equal Opportunity Employer- By Choice. We believe we are best equipped to help our associates, customers, and the communities we serve live better when we really know them. That means understanding, respecting, and valuing diversity- unique styles, experiences, identities, abilities, ideas and opinions- while being inclusive of all people.
All the benefits you need for you and your family
Multiple health plan options, including vision & dental plans for you & dependents
Free Membership and discounts in fresh produce
Financial benefits including 401(k), stock purchase plans, life insurance and more
Paid education assistance with college degrees through our Live Better U program
Parental Leave
Pay during military service
Paid time off – to include vacation, sick leave and parental leave
Short-term and long-term disability for when you can't work because of injury, illness, or childbirth
Eligibility requirements apply to some benefits and may depend on your job classification and length of employment. Benefits are subject to change and may be subject to specific plan or program terms. For information about benefits and eligibility, see One.Walmart.com/Benefits.