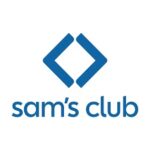 Position Summary…
As a Cake Decorator you will drive member service in your area to deliver to our members more of what they love, for less. You will work collaboratively with other associates to ensure the total club meets the member's expectations.
What you'll do…
Cleans and maintains the Bakery area (for example, work surfaces, windows, mirrors, display cases, coolers) by following Company policies and procedures for preparing, handling, packaging, labeling, and storing food; operating and sanitizing food-related equipment; stocking and displaying food products properly; and utilizing approved chemicals, supplies, tools, and equipment.
Maintains merchandise presentation by stocking merchandise; setting up, cleaning, and organizing product displays; removing damaged goods; signing and pricing merchandise appropriately; ensuring design inventory is available for member decorating options; and securing fragile and high-shrink merchandise.
Ensures consistent quality and accuracy in decorative designs by preparing Bakery Department merchandise based on daily production needs; operating Bakery equipment; following recipe measurement instructions; utilizing specialized decorating skills to complete Company approved designs; working with a variety of products (for example, decorating bags, tips, nozzles) to create decorative flowers and lettering on bakery items (for example, cakes, cupcakes, pies) in order to complete the bakery items decorative design; following Members' orders/specifications using appropriate designs, colors, and utensils; and properly wrapping, labeling, and storing merchandise.
Provides Member service by acknowledging the Member; identifying their needs; assisting with purchasing decisions; utilizing selling techniques to promote department sales; taking bakery orders in person or by phone; locating merchandise; managing production to ensure members orders are delivered on time; keeping sales area and backroom in stock; and resolving issues and concerns.
Maintains safety of facility by following all safety standards, procedures, and guidelines including conducting safety sweeps, following proper forklift spotting procedures, following company steel standard guidelines, and correcting/reporting unsafe situations to management.
Maintains the Sales Floor in the Bakery area in accordance with Company policies and procedures by properly handling claims and returns, zoning the area, arranging and organizing merchandise, and identifying shrink and damages.
Minimum Qualifications…
Outlined below are the required minimum qualifications for this position. If none are listed, there are no minimum qualifications.
Minimum Qualifications6 months' experience in fresh production area.
Must be 18 years of age or older
I acknowledge that the position for which I am applying requires me to successfully complete all job required trainings and assessments within a prescribed time period if I receive the position.
Preferred Qualifications…
Outlined below are the optional preferred qualifications for this position. If none are listed, there are no preferred qualifications.
Cake Decorating
Primary Location…
3887 ELMORE AVE, DAVENPORT, IA 52807-2504, United States of America
About Sam's Club
Sam Walton opened the first Sam's Club in 1983 to meet a growing need among customers who wanted to buy merchandise in bulk. Since then, Sam's Club has grown rapidly, opening more than 600 clubs in the U.S. and 100 clubs internationally. By offering affordable, wholesale merchandise to members, Sam's Club helps make saving simple for families and small business owners.
Sam's Club employs about 110,000 associates in the U.S. The average club is 134,000 square feet and offers bulk groceries and general merchandise. Most clubs also have specialty services, such as a pharmacy, an optical department, a photo center, or a tire and battery center.
Sam's Club is an Equal Opportunity Employer- By Choice. We believe we are best equipped to help our associates, customers, and the communities we serve live better when we really know them. That means understanding, respecting, and valuing diversity- unique styles, experiences, identities, abilities, ideas and opinions- while being inclusive of all people.
All the benefits you need for you and your family
Multiple health plan options, including vision & dental plans for you & dependents
Free Membership and discounts in fresh produce
Financial benefits including 401(k), stock purchase plans, life insurance and more
Paid education assistance with college degrees through our Live Better U program
Parental Leave
Pay during military service
Paid time off – to include vacation, sick leave and parental leave
Short-term and long-term disability for when you can't work because of injury, illness, or childbirth
Eligibility requirements apply to some benefits and may depend on your job classification and length of employment. Benefits are subject to change and may be subject to specific plan or program terms. For information about benefits and eligibility, see One.Walmart.com/Benefits.