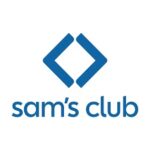 Position Summary…
Why do people love eating in our café at Sam's Club? Our members tell us one of the biggest reasons is our hard-working and happy-to-help café associates. Do you have a passion for preparing food? Our cafe associates listen to our member's needs, prepare their food orders and provide fast and friendly service. We take pride in every aspect of our work and perform it with energy and enthusiasm. We need strong team players, with a commitment to serving our members and creating the warm and friendly environment they deserve – serving up a meal just like at home! Be a part of a team that offers customers more of what they love, for less.
You will sweep us off our feet if:
• You have a passion for and experience with fresh food
• You keep member satisfaction as your top priority
• You're a solution seeker and innovator who tackles obstacles head-on
• You're comfortable with change and quickly adapt to different work scenarios
• You're a curious and creative thinker, driving change through out-of-box thinking
You will make an impact by:
• Ensuring high-quality products are fresh, ready, and available in the café
• Ensuring shelves are clean, maintaining temperature control, verifying expiration dates, and disposing of lesser-quality food products
• Packing ready-to-sell products in proper containers and stock displays
• Preparing and serving ready-to-eat food
• Maintaining a clean, sanitized, and member-ready area
The café associate role is a great way to start a fulfilling career at Sam's Club. Apply now!
The above information has been designed to indicate the general nature and level of work performed in the role. It is not designed to contain or be interpreted as a comprehensive inventory of all duties, responsibilities and qualifications required of employees assigned to this job. The full job description can be made available as part of the hiring process.
What you'll do…
Be a Team Member: Maintains up-to date knowledge of product specifications related to prepared food merchandise; collaborating with cross functional teams and helping educate other associates on tools, tasks and resources; communicating effectively with the members of the team; and being flexible to the needs of the business to work in other areas.
Be an Expert: Prepares food according to item specifications; understanding and planning the future productions and mass productions; preparing for seasonality; adhering to food safety standards, sanitation guidelines, cold chain compliance, inventory management; operating, maintaining, and sanitizing equipment; and demonstrating an understanding of product and layout execution.
Be a Techie: Leverages digital tools to drive sales, improve the shopping experience, and elevate associate engagement; utilizing hand held technology to make immediate business decisions related to production, ordering merchandise, receiving club pick up orders, training, and product quality with the member in mind; adapting to new tools and encouraging others to use them.
Be an Owner: Drives the performance of the area; stocking and rotating merchandise; ensuring quality and date control standards; eliminating waste; providing member service by acknowledging the member and identifying member's needs; assisting members with purchasing decisions; payment types; locating merchandise; and resolving member issues and concerns.
Be a Talent Ambassador: Being a brand advocate; developing, influencing and inspiring others for working in a style that is respectful, supportive and team oriented; understanding the roadblocks and assisting in training them.
Complies with company policies, procedures, and standards of ethics and integrity by implementing related action plans; using the Open Door Policy; and applying these in executing business processes and practices.
Completes work assignments and priorities by using policies, data, and resources; collaborating with managers, co-workers, customers, and other business partners; identifying priorities, deadlines, and expectations; carrying out tasks; communicating progress and information; determining and recommending ways to address improvement opportunities; and adapting to and learning from change, difficulties, and feedback.
At Sam's Club, we offer competitive pay as well as performance-based incentive awards and other great benefits for a happier mind, body, and wallet. Health benefits include medical, vision and dental coverage. Financial benefits include 401(k), stock purchase and company-paid life insurance. Paid time off benefits include PTO (including sick leave), parental leave, family care leave, bereavement, jury duty and voting. Other benefits include short-term and long-term disability, company discounts, Military Leave Pay, adoption and surrogacy expense reimbursement, and more.
You will also receive PTO and/or PPTO that can be used for vacation, sick leave, holidays, or other purposes. The amount you receive depends on your job classification and length of employment. It will meet or exceed the requirements of paid sick leave laws, where applicable. For information about PTO, see https://one.walmart.com/notices.
Live Better U is a Walmart-paid education benefit program for full-time and part-time associates in Walmart and Sam's Club facilities. Programs range from high school completion to bachelor's degrees, including English Language Learning and short-form certificates. Tuition, books, and fees are completely paid for by Walmart
Eligibility requirements apply to some benefits and may depend on your job classification and length of employment. Benefits are subject to change and may be subject to a specific plan or program terms. For information about benefits and eligibility, see One.Walmart.com
The hourly wage range for this position is $17.00 to $24.00*
*The actual hourly rate will equal or exceed the required minimum wage applicable to the job location.
Additional Compensation Includes Annual Or Quarterly Performance Incentives.
Additional compensation in the form of premiums may be paid in amounts ranging from $0.35 per hour to $3.00 per hour in specific circumstances. Premiums may be based on schedule, facility, season, or specific work performed. Multiple premiums may apply if applicable criteria are met.
Minimum Qualifications…
Outlined below are the required minimum qualifications for this position. If none are listed, there are no minimum qualifications.
I acknowledge that the position for which I am applying requires me to successfully complete all job required trainings and assessments within a prescribed time period if I receive the position.
Must be 18 years of age or older
Preferred Qualifications…
Outlined below are the optional preferred qualifications for this position. If none are listed, there are no preferred qualifications.
Food Service
Food Handler Certification (Food Safety) – Certification
Primary Location…
4901 SANTA ANITA AVE, EL MONTE, CA 91731-1415, United States of America
About Sam's Club
Sam Walton opened the first Sam's Club in 1983 to meet a growing need among customers who wanted to buy merchandise in bulk. Since then, Sam's Club has grown rapidly, opening more than 600 clubs in the U.S. and 100 clubs internationally. By offering affordable, wholesale merchandise to members, Sam's Club helps make saving simple for families and small business owners.
Sam's Club employs about 110,000 associates in the U.S. The average club is 134,000 square feet and offers bulk groceries and general merchandise. Most clubs also have specialty services, such as a pharmacy, an optical department, a photo center, or a tire and battery center.
Sam's Club is an Equal Opportunity Employer- By Choice. We believe we are best equipped to help our associates, customers, and the communities we serve live better when we really know them. That means understanding, respecting, and valuing diversity- unique styles, experiences, identities, abilities, ideas and opinions- while being inclusive of all people.
All the benefits you need for you and your family
Multiple health plan options, including vision & dental plans for you & dependents
Free Membership and discounts in fresh produce
Financial benefits including 401(k), stock purchase plans, life insurance and more
Paid education assistance with college degrees through our Live Better U program
Parental Leave
Pay during military service
Paid time off – to include vacation, sick leave and parental leave
Short-term and long-term disability for when you can't work because of injury, illness, or childbirth
Eligibility requirements apply to some benefits and may depend on your job classification and length of employment. Benefits are subject to change and may be subject to specific plan or program terms. For information about benefits and eligibility, see One.Walmart.com/Benefits.