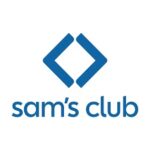 Position Summary…
What you'll do…
Communicate with (or to) individuals or groups verbally or in writing (e.g. customers, suppliers, associates).
Maintains quality and accuracy of inventory by inspecting freight and products for correct quantities and conditions, and moving freight manually or with powered equipment
Ensure LOS goals are met for unloading trailers by monitoring unloaders and arrival times.
Live our Values
Culture Champion
• Models the Walmart values to foster our culture; holds oneself accountable; and supports Walmart's commitment to communities, social justice, corporate social responsibility, and sustainability; maintains and promotes the highest standards of integrity, ethics and compliance.
Servant Leadership
• Is consistently humble, self-aware, honest, and transparent.
Embrace Change
Curiosity & Courage
• Demonstrates curiosity and a growth mindset; supports innovation and intelligent risk-taking; and exhibits resilience in the face of setbacks.
Digital Transformation & Change
• Implements and supports continuous improvements and willingly embraces new digital tools and ways of working.
Deliver for the Customer
Customer Focus
• Delivers results while putting the customer first and applying an omnimerchant mindset and the EDLP and EDLC business models to all plans.
Strategic Thinking
• Adopts a broad perspective that considers data, analytics, customer insights, and different parts of the business when making plans.
Focus on our Associates
Diversity, Equity & Inclusion
• Embraces diversity in all its forms and actively supports diversity of ideas and perspectives, as well as diversity goal programs.
Collaboration & Influence
• Builds strong and trusting relationships with team members and business partners; works collaboratively to achieve objectives; communicates with
impact to a range of audiences; and demonstrates energy and positivity for own work.
Talent Management
• Contributes to an environment allowing everyone to bring their best selves to work, demonstrates engagement and commitment to the team, and recognizes others'
contributions and accomplishments.
Minimum Qualifications…
Outlined below are the required minimum qualifications for this position. If none are listed, there are no minimum qualifications.
Minimum Qualifications:6 months experience with Walmart Logistics, including clerical related responsibilities (e.g., filing, data entry) using computer applications (e.g., email, spreadsheets, word processing) OR 1 year experience creating files, documents (e.g., emails, letters), spreadsheets, and datasets using computer applications (e.g., MS-Word, Excel)
Preferred Qualifications…
Outlined below are the optional preferred qualifications for this position. If none are listed, there are no preferred qualifications.
Primary Location…
23701 W SOUTHERN AVE, BUCKEYE, AZ 85326-4928, United States of America
About Sam's Club
Sam Walton opened the first Sam's Club in 1983 to meet a growing need among customers who wanted to buy merchandise in bulk. Since then, Sam's Club has grown rapidly, opening more than 600 clubs in the U.S. and 100 clubs internationally. By offering affordable, wholesale merchandise to members, Sam's Club helps make saving simple for families and small business owners.
Sam's Club employs about 110,000 associates in the U.S. The average club is 134,000 square feet and offers bulk groceries and general merchandise. Most clubs also have specialty services, such as a pharmacy, an optical department, a photo center, or a tire and battery center.
Sam's Club is an Equal Opportunity Employer- By Choice. We believe we are best equipped to help our associates, customers, and the communities we serve live better when we really know them. That means understanding, respecting, and valuing diversity- unique styles, experiences, identities, abilities, ideas and opinions- while being inclusive of all people.
All the benefits you need for you and your family
Multiple health plan options, including vision & dental plans for you & dependents
Free Membership and discounts in fresh produce
Financial benefits including 401(k), stock purchase plans, life insurance and more
Paid education assistance with college degrees through our Live Better U program
Parental Leave
Pay during military service
Paid time off – to include vacation, sick leave and parental leave
Short-term and long-term disability for when you can't work because of injury, illness, or childbirth
Eligibility requirements apply to some benefits and may depend on your job classification and length of employment. Benefits are subject to change and may be subject to specific plan or program terms. For information about benefits and eligibility, see One.Walmart.com/Benefits.