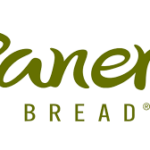 PANERA FRESH DOUGH FACILITY DOUGH PANNER
Want to work in a place where you can learn, laugh, be supported, be yourself and reach your goals? If so, then Panera is for you. We do everything possible to earn your trust and help you succeed—every day, in every way. Come join the fun!
Panera Perks:
Competitive pay
Skills and training to reach your potential
Paid time off, 2 weeks in your first year
Medical, dental, vision, life insurance & 401(k) with match available
Safety shoe reimbursement
Our Panners are the fast lane for dough quality
As a Panner, you are responsible for keeping the pace and ensuring our formed dough is safely placed on its storage tray.
As a Panner at Panera's Fresh Dough Facility, your job is to:
Placing manufactured dough on pans and push into cooler
Operate bagel, bread and cookie dough production machinery.
Report equipment issues to supervisors and maintenance personnel
Follow rigorous procedures to ensure consistently delicious products.
Ensure a safe, clean working environment that follows the FDA's Good Manufacturing Practice regulations.
Help build our culture of Warmth, Belonging, Growth, and Trust.
Step in and support your manager and team.
Are you friendly, motivated, and hard-working? Up for a challenge? Ready to grow? If so, you'll thrive on our team.
This job is for you if:
You love working with food.
You like the sense of accomplishment that comes from completing a job well done each day.
You want to help make the signature products of a beloved brand.
You enjoy both working alone and with a team.
You're a self-starter who can meet goals with limited supervision.
You have excellent organizational and time-management skills.
You want to partner with a fun, energized team that can work hard and laugh often.
You're committed to food safety and health safety.
You enjoy working in a fast-paced environment.
Qualified applicants will have:
Successful employment experience in a fast-paced work environment
Proven ability to work independently while performing a variety of production tasks
Preferred: Prior experience working in a manufacturing setting that had an emphasis on quality, process control, and safety
You must meet these requirements:
At least 18 years of age
Food manufacturing experience
Able to work a variety of shifts, including weekends, and holidays depending on business needs
You must meet the following physical requirements with or without reasonable accommodation:
Able to manipulate equipment utilizing manual dexterity
Able to stand, walk, squat, and sit for long periods of time
Able to understand written and verbal instructions
Able to push and lift items with varying degrees of weight. (Pushing of carts up to 400 pounds with or without assistance is required.)
Able to perform repetitive motions with upper extremities.
Around here, every day starts with a fresh batch of dough and a thousand possibilities.
Get ready to rise.