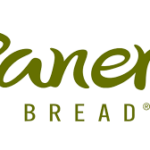 Hamra Enterprises ? an award-winning franchisee of Panera Bread, has great opportunities for driven people who are looking for a fun, energetic atmosphere with room to grow. Do you wear your smile with pride and are you willing to learn? You could be our next rising star!
We are a hospitality company committed to providing ?guest delight? in every facet of the customer experience?all while having a GREAT time doing it! We?re committed to employee development and growth through training, coaching, and learning from one another.
SEEKING FULL AND PART-TIME RETAIL TEAM MEMBERS:
With the right attitude, personality, and desire to delight our guests, you will be trained and set up for success. At Hamra Enterprises, ?success? means moving our business and our communities forward. We actively engage in philanthropic endeavors including our work with Boston Children?s Hospital, Make-A-Wish IL, the Dave Thomas Foundation for Adoption, and Children?s Miracle Network.
WE OFFER:
Highly competitive pay with HUGE growth potential
Insurance and 401k for full-time employees (eligible after one-year anniversary)
Plenty of hours and flexible schedules for full-time & part-time
Opportunity for career advancement in our growing company
Product discounts
REQUIREMENTS:
Must be at least 16 years of age
Reliable transportation
Excellent communication, interpersonal and customer service skills
Ability to work well independently and as part of a team
Authorized to work in the United States
We use E-Verify
Let?s create something amazing together! Apply today!
THE BORING LEGAL STUFF:
In order to perform the basic job duties, you must be able to do the following with reasonable or no accommodations:
Walk, move, traverse- The person in this position must have the ability to stand up to 12 hours, move about the restaurant to access the dining room, prep area, restrooms, and dumpster area.
Use hands/fingers to handle or feel operate, activate, use, prepare, inspect, place, detect, position. May use a register, slicer, knives, scissors, other machinery, and a computer.
Climb (ladders) or balance, ascend/descend, work atop, traverse; occasionally ascends/descends a step ladder to reach product on top shelves.
Stoop, kneel, crouch, or crawl, position self (to), move. Constantly positions self to maintain cleanliness of restaurant, including under the tables and prep areas. Also, to retrieve product.
Talk/hear, communicate, detect, converse with, discern, convey, express oneself, exchange information; the person in this position frequently communicates with fellow employees or guests. Must be able to exchange accurate information in these situations.
Taste/smell detect, distinguish, determine, not applicable.
Carry weight, lift, move, transport, position, put, install, remove; frequently moves product, dishes, boxes weighing up to 50 pounds.
Exposure hot/cold. Constantly exposed to low temperatures in walk-in freezer and cooler. Constantly exposed to high heat in walk-in oven, or wall mounted ovens.
This job description describes a general category of jobs. Employees may be assigned other duties in addition to or instead of those described above. Any duties are subject to change at any time according to the changing needs of our organization.
Hamra Enterprises is dedicated to our core values–letting you love what you do and do what you love! We operate with integrity, with humanity, and by empowering our employees to advance their careers!
I understand that by submitting my application, I am agreeing to receive text messages from Hamra Enterprises. I understand that I may receive between 1 and 20 text messages per-week depending on my engagement level with the recruiter. I understand that I can opt out at any time, simply by responding the word ?STOP?. I understand that message and data rates may apply. Hamra Enterprises will not sell your cell phone number to third party companies or advertisers. Your cell phone number will be used solely for the purposes of communicating with you about interviews, job offers, benefits, incentives and other employment related items.