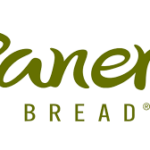 Want a career where you can be yourself, become your best, and drive the success of a popular neighborhood bakery-cafe? Panera is for you.
When you join Panera Bread as a Cafe Manager you join in our belief that food should not only taste good, but also be good for you. As a Manager, you will be a part of something special where you will have the opportunity to connect with our amazing customers, impact our growing business.
Come make a difference with Panera as a Cafe Manager today!
This is a great opportunity to begin developing your manager skills and prepare for a potential career path as a general manager at Panera
Cafe Manager
About the Manager position:
• As a Manager you are key to the success of your bakery-cafe. You handle a wide range of responsibilities, all to ensure both guests and team members have a great experience. Our managers ensure that every shift is a great one by developing our people, managing team performance, and building warm, inclusive, authentic Panera team culture.
This opportunity is for you if:
• You are warm, inclusive, trustworthy, and able to develop people
• You like the hustle and bustle of the hospitality industry
• You want to lead a fun, energized team that works hard and laughs often
• You want to grow your career
Panera Perks – Enjoy the good stuff.
The health and well-being of our managers is a high priority at Panera Bread. We offer competitive compensation and benefits. We believe these are key components of our managers' Total Rewards and employment experience
• Competitive Pay $57,000-$70,000 year based on experience
• Health Care Benefits
• Flexible Hours
• 401k with match
• Dining Privileges
• Real Advancement Opportunities