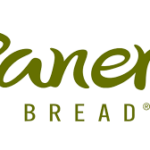 Are you ENTHUSIASTIC and GOOD with PEOPLE?
Do you need a PART TIME and FLEXIBLE JOB?
Would you like to be a part of a TEAMand receive EXCELLENTmeal discounts?
How about a job you can be PROUD of? One that serves CLEAN, FRESH FOOD?
We are seeking High Energy, Positive individuals that like to make customers smile!
If you are tired of looking for thatPERFECT OPPORTUNITY,
LOOK NO FURTHER and JOINthe PANERA BREAD TEAM!
As an Associate, you will work in a CLEAN, FUN, FAST PACED ENVIRONMENT, with many opportunities forGROWTHandADVANCEMENT.
Flexible Scheduling! (around school, extracurricular activities or other jobs)
General hours of operation from 6:00am – 9:00pm (some cafes and times vary)
You can work 15-40 hours a week!
MUST be 16 years old
APPLY NOW!
Isn't it time for you to LOVE your Job?
PANERA BREAD IS A DRUG FREE WORK ENVIRONMENT