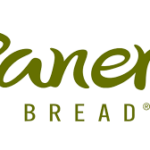 Panera Bread Team Member
Our Team Members know what our guests want and deliver it ? fast, accurate and with friendly service. When you join Panera Bread, you join in our belief that food should not only taste good, but also be good for you. You will be a part of something special where you will have the opportunity to connect with our amazing guests, impact our growing business, and most importantly serve local communities across the country. With dozens of menu items ? and endless possible combinations ? Panera?s kitchen is no fast-food assembly line. Our line cooks prep, cook, assemble, and plate soups, salads, flatbread pizzas, sandwiches, and more ? using nothing but real ingredients in every single order. Looking for a supportive workplace that prioritizes safety and has your back? Want to work where you can be yourself, become your best, and make people smile? Panera is for you.
Panera Perks:
· $15.50 an hour PLUS tips
· Paid time off for eligible employees
· Free meals on shifts
· Flexible schedules
· Employee Assistance Program
· Alcohol and Grease-free Environment
· 401k with Company Match
· Training, skill-building, and Career Path Program
A Path to Success: ? Most of our retail managers started as hourly associates. Our career path program helps you get there.
Skills and Training: Every day at Panera we help build your skills and prepare you for a strong career?whatever your goals may be.
We are looking for YOU if:
· You enjoy people and have great communication skills.
· You want to be part of a fun, energized team that works hard and laughs often.
· You like the hustle and bustle of the hospitality industry.
· You are committed to health and food safety.
· You are at least 18 years of age.
· You are passionate about our Guiding Values and Behaviors:
Warmth for guests: Making people smile
Bold thoughts, brave actions: Learning, growing, and taking risks
Own it: Finding solutions and taking initiative
Win together: Working (and winning) as a team
Inspire and celebrate: Having fun and celebrating success
Rooted in respect: Seeing the best in others
?At Take home the Bread, we help people live, work, and eat well by creating job opportunities that give back and grow talent in the diverse communities we are proud to be a part of.?