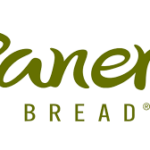 We are taking all precautions for our employees' health at this time via meticulous sanitation practices, mask wearing, and abiding by all state guidelines. Panera's top priority is the health, safety, and well-being of our existing and future associates!
We are seeking hourly Shift Supervisors – begin a management career with a company that can offer you room for advancement!
As a beginning member of our elite management team, you will supply the energy and enthusiasm and we will supply the training and opportunities for you to take your career to the next level. As a Shift Supervisor, you will assist the management team in the successful daily operations of a Panera Bread cafe while gaining the experience you need to get promoted. Most of our management team are promoted from within.
Our Shift Supervisors also enjoy a fun and friendly environment, 401k, room for advancement and competitive wages! Benefits (health, vision, dental, and life insurance) are offered for full-time (35+ hours/week) employees!
We are seeking High Energy, Positive individuals that like to make customers smile!
JOB REQUIREMENTS/RESPONSIBILITIES:
Full-time availability preferred.
MUST be able to pass background check.
Reliable transportation preferred.
One year of supervisor experience preferred.
Serve as role-models and lead the team.
Ensure that associates are providing great customer service.
Participate in the training of associates.
Follow cash handling procedures.
Enforce policies and procedures by role-modeling and communicating expectations to associates, including scheduling shifts.
Maintain a safe, secure and healthy environment by following all safety and sanitation standards and procedures.
Maintain restaurant ambiance by monitoring food presentation, restaurant cleanliness, lighting and background music.
Maintain proper uniform following uniform and dress code guidelines.
Run quality opening, mid and closing shifts ensuring a consistent positive customer experience.
Effective use of daily company tools and systems.
Apply cost balancing knowledge in day-to-day operations.