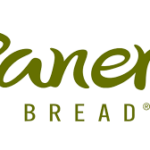 Coordinator, Field System Support
Field Systems Support Analyst
St. Louis, MO
Are you looking for new opportunity in the IT field and are just starting out? Looking to add excitement and fun to your career? Are you eager to have future opportunities within the IT field? If you can empathize with any of these questions, then our Field Systems Support Analyst position might be the fit for you.
Panera Bread is a chain of bakery-cafes serving simple, honest, and genuine foods by the warmest and welcoming of people. We are offering a fast-paced, spontaneous environment that takes pride in being team oriented. We are not your stereotypical IT Help Desk team. To continue to sustain the culture that we are proud of, we are looking for folks who are cool with being the first line of technical defense for our cafes.
The Field System Support Analyst is a full time position located in the Laumeier Support Center in St. Louis, MO. with the ability to fully work from home.
This Job Is Probably for you if:
You can type quickly, are able to multitask like a champ and can explain complex technical issues in simpler terms.
You possess basic PC and Office Tools knowledge.
You have outstanding communication skills that are rooted in exceptional customer service.
You don't want to always be a baby Yoda of IT and want to train to become a master Jedi.
We are looking for someone who will:
Work a flexible schedule. Shift work is required; including weekends and overtime as needed. Will be subject to on call or call back status if needed.
Obliterate technical issues that cause grief to any of our bakery-cafes coast-to-coast, all while delivering professional and courteous phone support that will ensure the highest level of service and satisfaction.
Seek and destroy missions aimed at application integration issues.
Apply technical fixes so that evil doers will not gain a foothold ever again!
Be irrationally passionate about enterprise services that are so reusable they'll still be helping with the business of Panera when we're building our first cafe on the moon.
Be ambidextrous to the point where you can be banging out case notes in ServiceNow with one hand and squashing production support with the other.
Treat missing a project commitment like stepping on a Lego. Yeah, that really hurts. The Lego wins. You lose. We try to avoid that kind of thing around here.
This Job is Definitely for you if:
You thrive in a fast-paced, constantly changing environment.
You can assess complex problems and address them in a timely manner.
You are proficient with Microsoft Windows, Internet Explorer, Microsoft Office, and remote communication software such as VNC or Dameware. Experience in a call center or using a ticketing system (such as ServiceNow) is a plus!
You crave learning new skills and gaining knowledge in various aspects of IT. We will train you in our Jedi ways.
You can have fun while working. We are a team that likes to have fun and having a sense of humor is a part of the culture.
You are not a jerk.
What Panera Offers:
We offer a cool and colorful place to work where you are surrounded by other people who want to be here.
You get to play hard, have fun at work and participate in our culture of helping those around you.
You have access to all the free coffee, soda and baked goods you can consume.
The chance to join a passionate, collaborative, fast growing team.
A casual environment. Our standard uniform is jeans and t-shirts. No ties here!