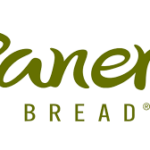 Assistant General Manager
A fresh approach to work.
RESTAURANT MANAGER
When you join Panera LLC, as a Restaurant Manager, you join in our belief that food should not only taste good, but also be good for you. As a Restaurant Manager, you will be a part of something special where you will have the opportunity to connect with our amazing customers, impact our growing business, and most importantly serve local communities across the country.
Come make a difference with Panera as a Restaurant Manager today! This is a great opportunity to hone and develop your management skills in preparation for advancement with Panera LLC.
RESTAURANT MANAGER
About the Restaurant Manager position:
You make it happen. It's simple — our customers love our food and we love our customers. As a Restaurant Manager, it's up to you to create an everyday oasis for them to meet friends, celebrate special occasions or complete an important work project while enjoying a meal in a bakery-cafe.
It's about being our best. Your role as a Restaurant Manager is to continually invest in and develop our cafe teams to help them execute flawless service and create memorable experiences.
We keep it real. Our customer service is as authentic and wholesome as our food — quality ingredients and relationships without the filler.
We're looking for:
3+ years' restaurant management experience preferred
Basic food safety understanding and practice
PANERA PERKS
Enjoy the good stuff:
Competitive salary & incentives
Food discounts
Health benefits
401(k) with company match
Paid vacation
Development opportunities, including our Joint Venture General Manager Program
Nationwide discount program for merchandise and services
Education discount