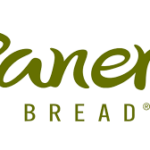 NOW HIRING RETAIL TEAM MEMBER FOR ALL SHIFTS!!Whatever your goals when you arrive at Panera, hard work and teamwork can get you there and beyond.Bring yourself to work.Do you want to help build a diverse, open-minded workplace where you can be your best authentic self? Be a part of a safe environment in which diverse thoughts and ideas are valued and respected. At Panera, your true self can shine throughGrow as far as you want.Career Path Program – Most of our Retail Team Managers started as hourly Retail Team Members. We help you get there.Training & Skill-Building – We help you build your skills and your career.Nationwide Opportunities – We open about 100 new cafes each year, so you'll have plenty of chances to grow with us.Does this sound like a company you would want to work for?Then come join Panera Bread – an award winning leader in the restaurant industry. We are looking for exceptional people to join our team!We are now hiring both Part-Time and Full-Time Retail Team Members.About the Position:Our Retail Team Members listen & fulfill to our customer's needs, and deliver it quickly, accurately and with a friendly smile. We take pride in every aspect of our work and perform it with energy and enthusiasm. We need strong team players, with a commitment to serving our guests and creating the warm and friendly atmosphere that Panera is known for.Some of our positions:CashierSalad & Sandwich MakersDining Room & Dishwasher
Save
GET NOTIFIED FOR SIMILAR JOBS
Sign up to receive job alerts
Enter Email address (Required)
your@email.com
GET TAILORED JOB RECOMMENDATIONS BASED ON YOUR INTERESTS.
How would you rate your experience popup
Career Site Cookie Settings
Privacy Policy
Careers Panera bread logo
3630 S Geyer Rd.
Ste. 100
Saint Louis, MO 63127
Panera participates in E-Verify for all positions.
E-Verify is an internet-based system operated by the US Department of Homeland Security (DHS), U.S. Citizenship and Immigration Services (USCIS) in partnership with the Social Security Administration (SSA) that allows participating employers to electronically verify the eligibility of new employees to work in the United States. E-Verify checks information provided on an employee's Form I-9 electronically against records contained in DHS and SSA databases.
Please view these important posters:
E-Verify Informational Poster (English)
E-Verify Informational Poster (Spanish)
E-Verify Right to Work Poster (English)
E-Verify Right to Work Poster (Spanish)
Panera Bread LLC complies with federal and state disability laws and makes reasonable accommodations for applicants and employees with disabilities. If reasonable accommodation is needed to participate in the job application or interview process to perform essential job functions, and/or to receive other benefits and privileges of employment, please contact ApplicantAccommodations@panerabread.com.
About Us Locations
Search Careers Stay Connected Saved Opportunitites
Copyright © 2022 Panera Bread. All rights reserved.
Panera, LLC is an equal employment opportunity and affirmative action employer.
Privacy Policy
Terms of Use
Site Map
1 new message from chatbot1