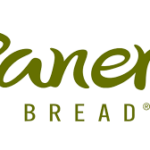 Panera Bread Assistant Manager
Want to work in a place where you feel welcome, and you know you belong? Looking for a supportive workplace that prioritizes safety and has your back? Want a career where you can be yourself, become your best, and drive the success of a popular neighborhood bakery-cafe? Panera is for you.
Our Assistant Managers make every shift shine.
As an Assistant Manager at Panera, you are key to the success of your bakery-cafe. You handle a wide range of responsibilities, all to ensure that both customers and team members have a great experience. Our Managers ensure that every shift is a great one?by developing our people, managing team performance, and building the warm, inclusive, authentic Panera team culture. We are committed to helping you grow your career. We provide Development training and career path support that can lead you toward advancement opportunities at our bakery-cafes around the country, and ongoing leadership and development training. Around here, we work fast and smart while we spread some good, keep it real, and reach for more?together.
Panera Perks:
Competitive Pay (hourly with overtime, 50 hours/week)?Plus achievable quarterly bonus program
Free shift Meals
Comprehensive Medical, dental, and vision insurance
Attractive Operating Hours (No Late Nights!)
Paid vacation
Alcohol and grease-free environment
401k with Company match
Employee Assistance Program
Excellent career growth potential
As an Assistant Manager at Panera, you are asked to:
Model Panera warmth and excellence for your team, customers, and potential Panera employees.
Ensure extraordinary guest experiences.
Coach and motivate your team to exceed your bakery-cafe's goals?for sales, speed of service, order accuracy, and cafe health.
Lead, manage, and develop your team members.
This opportunity is for you if:
You are warm, inclusive, trustworthy, and able to develop people.
You like the hustle and bustle of the hospitality industry.
You want to lead a fun, energized team that works hard and laughs often.
You can work flexible hours, including nights and weekends (50 hour work week).
You want to grow your career.
You meet these requirements:
Proven ability to direct, motivate, coach, and develop others in a fast-paced environment (1+ year(s) of formal, recent Restaurant Assistant Management experience)
ServSafe certification (or able to pass)
At least 18 years of age
Able to pass a background check
?At Take Home the Bread, we help people live, work, and eat well by creating job opportunities that give back and grow talent in the diverse communities we are proud to be a part of.?