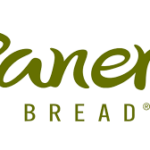 We are taking all precautions for our employees' health at this time via meticulous sanitation practices, mask wearing, and abiding by all state guidelines. Panera's top priority is the health, safety, and well-being of our existing and future associates!
Isn't it time for you to enjoy your job? At Panera Bread we offer a 45-hour work week, Benefits, Bonus, Salary, Paid Training, Paid Vacation, 401k, Free Meals, & Growth Opportunity! No one promotes faster than Panera!
Are you Enthusiastic, Highly Motivated and great with people? Do you have Restaurant Leadership Experience and are you searching for a career? We are seeking High Energy, Positive Managers that like to make our customers and associates smile! As a member of our elite management team, you will supply the energy and excitement and we will supply the training and opportunities for you to take your career to the next level! Come join our Family!
Benefits:
9 weeks paid on-the-job training!
45-hour work week (shifts vary, some open, some mid shift and some closing)
Medical, dental and vision benefits!
401k
Paid Vacation time after 1 year
Sick Pay
Bonus Potential!
Free Meals!
Requirements:
You must have open availability
Must be able to pass Drug Screen and Background check
Some Holidays and weekends will be required
Must have 1-2 years of restaurant or retail supervisory experience
Reliable transportation (Valid Driver's License & Insurance a Plus!)
Responsibilities:
Manage and oversee all facets of the restaurant, including but not limited to: overall operations, financials, selection, enforcement of safety/sanitation, retention and management of staff and a strong commitment to guest satisfaction.
Achieve optimal performance from employees by communicating and role modeling job duties and customers service.
Maintain caf financials to include cash controls/procedures; full responsibility for P&L's. Apply cost balancing knowledge in all daily operations of the caf .
Actively participate in the selection, orientation, training and development of associates. Stay well informed and aware of staffing needs, while continuously anticipating future needs.
Oversee dining room, kitchen, delivery, and catering functions to provide our guests with an impressive and memorable dining experience. Maintain food presentation, restaurant cleanliness, & overall appearance of interior and exterior of the caf .
Maintain a safe, secure and healthy environment by following all safety and sanitation standards and procedures.
Consistently monitor that all employees are following company protocol and guidelines.
Become part of a team that gives back to your community on a daily basis by donating unsold product to local community organizations.