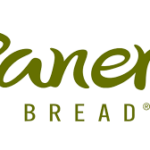 Come Join Panera Bread an industry leading, award winner!
We are committed to maintaining the standards that make Panera Bread special including fresh food, welcoming environment, exceptional service, and safety and sanitation.
About the Assistant Manager position:
Our managers play an integral role in the success of their Café. Responsibilities include coaching and training café associates, managing the café financials through labor and food costs, keeping the team enthusiasm and motivation high so that our guests are sure to enjoy a warm Panera Bread experience. Responsibilities include, but are not limited to:
Oversee all aspects of the dining experience for guests including food preparation and presentation, café cleanliness, ambiance, and overall café warmth. Manage all financial aspects of the café including both food and labor costs.
Assist the General Manager is selection, hiring, training, and development of café associates.
Maintain a safe and healthy environment by following all safety and sanitation standards and procedures.
We are looking for:
3+ years restaurant/retail management or supervisory experience
Basic food safety understanding and practice
Must be 18 years old
Must have reliable transportation
Must have open availability
Additional benefits of joining:
Competitive pay
Medical, Dental, Vision, Disability and Life insurance benefits
401(k) plan
Paid vacation
On Demand Access to earned Wages prior to pay day through PayActiv!!
Employee Discounts on Meals
Bonus Potential