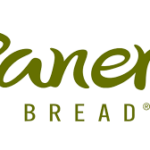 At Panera Bread, we value internal growth, development, and teamwork. We offer a clean, fast-paced, and fun work environment to all our employees with many advancement opportunities!
You will become part of a team where you will impact the bakery-caf 's growing business and serve your community daily by donating unsold product to local community organizations.
In this role, you work independently and in a small team setting, in a clean environment with fresh dough every shift – no scratch baking and we will train you!
Benefits for the Baker Position Include:
6 weeks paid on-the-job training
Health, vision, dental, short-term disability, and life insurance benefits
401K with match
Up to 4 weeks paid vacation
Full-time job (average 35 hours/week)
Free meal each shift
Team Tipping!
Requirements for the Baker Position Include:
Must be at least 18 years of age or older.
Must be available to work second shift (2pm-10pm)
Some Holidays and Weekends are required
Reliable transportation (Valid Driver's License & Insurance a Plus!)
Company is an equal opportunity employer.