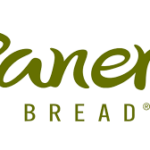 Manager
$52000 – $65000 / year with bonus potential.
Come join Panera Bread ? an award winning leader in the restaurant industry. We are a top franchise group with great growth potential and we are looking for leaders that care, and are passionate about taking care of our people and our guests.
Managers play a multi-faceted role, positioned as part of the management team but also hands on with training and coaching team members. We are committed to maintaining the standards that make Panera Bread special as well as keeping the team's energy and motivation high so that our customers are sure to enjoy the level of guest service that Panera is known for.
At Panera Bread, warmth is our business. It's what we do best. We need experienced restaurant professionals with an attention to detail, and outstanding interpersonal skills. Our upscale, friendly cafes feature freshly baked breads and pastries. We serve made to order soups, salads and sandwiches as well as specialty espresso beverages. Managers supervise staff members to ensure a top quality service experience for our guests.
You would be responsible for providing outstanding leadership to your team. You should be passionate about the industry, inspiring others, coaching, counseling, creating a profitable environment, and delivering an exceptional customer experience. Our Managers must maintain high standards of restaurant cleanliness, sanitation, food quality, and facility management.
Wondering why you should be interested in Panera Bread?
No late nights! ? We close at 9pm
No grease & alcohol
A supportive culture where we care about our people and their quality of life.
Opportunity for career advancement in our growing company
Stability- while many companies are closing locations, we are opening new units!
Requirements
Minimum 3 years of restaurant management experience preferred.
Strong leadership skills, with a passion to serve our guests
Highest level of integrity
We offer a competitive wage ($52000 – $65000 /year) commensurate with experience, bonus potential & a comprehensive benefit package including health, dental, disability, paid-time off, 401K, and other employee benefits.
Qualified candidates will be contacted directly by the recruitment director.
Lemek Slower Lower LLC/Panera Bread is an Equal Opportunity Employer.