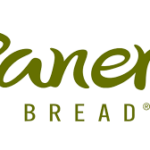 Joining the Panera Bread® family is really something special. You'll have the opportunity to connect with our amazing customers and have an impact on our growing business. Experience our vibrant and progressive culture that is chock full of opportunities to advance your career. In our managers, we look for the total package — someone who has high standards for quality and cultivates top-performing teams. If you're a high performer in the industry and know what it takes to be successful, especially when things get hectic, then we want you on our team. Bring your expertise and passion to Panera Bread!
What Makes Being a Panera® Manager Different?
You Make It Happen
It's up to you to create an everyday oasis for them to meet friends, celebrate special occasions or complete an important work project while enjoying a meal in our bakery-cafe.
We're Growing
New locations and growth equals new opportunities and advancement for our top performers.
We Keep It Real
Our customer service is as authentic and pure as our food — quality ingredients and relationships without the filler
150% Accuracy
Okay, maybe that's not possible, but that won't stop us from trying to achieve it! We continually invest in and develop our cafe teams and tools to help execute flawless service.
No Fryers and No Late Nights.
We're known for our artisan breads, excellent soups, salads and sandwiches — resulting in a grease- and alcohol-free environment. As a manager, this means no late nights — but we do hope you're a morning person
We are an Equal Opportunity Employer.
Benefits:
Competitive Benefits Package
Requirements
We're looking for restaurant pros with 2+ years of restaurant management experience preferred
A college degree is not required but can be useful
Interest in self improvement and professional growth
Focus on operational integrity and consistently exceeding guests' expectations
Customer service oriented and team development mindset