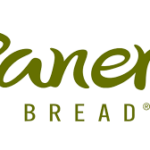 Assistant General Manager
Job Purpose:
The Assistant General Manager supports the General Manager in managing the overall operations of the bakery-cafe to ensure company standards are maintained and continually improved.They are responsible to assist in coaching and developing the team, creating a differentiated guest experience, growing sales and maximizing profitability.They assist in creating a culture of professionalism, teamwork, hospitality and Panera Warmth through owning the cafes people responsibilities.
Duties & Responsibilities:
Maintain Quality Bakery-Cafe Operations While Ensuring Customer Satisfaction
Demonstrate leadership and effective planning in staffing, scheduling, people development and succession planning
Assist the General Manager in maintaining accountability for the success of the cafe by making key-decisions and solving problems.
Act as a role model and demonstrate professional behavior to cafe team as well as to customers.
Uphold and coach achievement of Food Safety standards.
Upgrade and improve cafe operations when needed, maintain quality of product and service.
Adhere to cafe systems and processes to accomplish day-to-day operations.
Follow company policies and procedures and comply with all state and federal regulations.
Coach and follow up with team members to ensure the cafe adheres to operational standards
Safeguard the team by maintaining a healthy and safe workplace, environment and culture.
Management and Development of Team Members
Assist the General Manager in supervising the overall operation of the cafe.
Hire, train, motivate and manage performance of Retail Team Members to ensure the cafe is staffed to ensure quality standards and exceptional customer service.
Coach and delegate to Team Managers and Team Members in order to build subject matter experts within the cafe teams for career development and cafe succession planning.
Oversee the QHC process alongside the General Manager, rewarding and recognizing Team Members including comprehensive compensation planning and career pathing.
Financial Contribution
Execute company and cafe strategies for sales growth and flow through
Manage Team Member labor and help cafe maintain profitability
Assist General Manager in maintaining cafe costs and inventory
Working Conditions:
This role requires flexible hours including nights and weekends in a faced paced environment with shifting priorities.
This role requires the ability to keep cool under pressure and deal with multiple types of people in a calm and fair manner.
While performing this job, the incumbent is regularly required to stand, sit, talk hear in a loud environment.
Actively taking part in Career Path towards becoming a General Manager and, where possible willing to relocate.
Successfully managed through and be certified in all Team Manager areas of responsibilities (Channel, Food, etc.).
Shown demonstrated ability to drive positive results and understanding of the business.
Completed Certified Manager Program.
Demonstrated an ability to run great shifts and coach Team Members.
ServSafe certified.
Minimum age — 18 years of age.
Ability to pass background check.