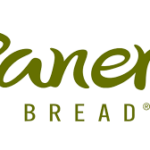 Are you a friendly, high energy, team player that enjoys working with people?
Then come join Panera Bread – an award winning leader in the restaurant industry. We are a top franchise group with great growth potential, looking for amazing people to join our team!
Our cafe associates listen to our customer's needs, and deliver it – fast, accurate and with a friendly smile. Our Associates take pride in every aspect of our work and perform it with energy and enthusiasm. We need strong team players, with a commitment to serving our guests and creating the warm and friendly atmosphere that Panera is known for.
We have positions available for both food production and customer service associates.
Wondering why you should be interested in Panera Bread?
• We are a culture that supports a fun, upbeat work environment
• Community Caring, we donate unsold baked goods to non-profit organizations
• Food as it should be-We're all about making food you can feel good about eating
• No late nights!
• No grease & alcohol
• Flexible schedules, so no worries if you have another job or are a student
• Opportunity for career advancement in our growing company
Potential Positions:
• Cashier
• Line Associate (Salad & Sandwich Maker / Prep)
• Dining Room & Dishwasher
Requirements:
• Some food service or retail experience preferred (but not necessary)
• Minimum age – 16 years of age
• Positive, friendly, and passionate about making guests happy
• Must be energetic, and enjoy a fast paced environment
• Competitive Pay – $15.00 – $15.50 per hour plus Tips.
Full time associates are offered a comprehensive benefit package including health, dental, paid-time off, 401K, meal discounts and other employee benefits.
Qualified candidates will be contacted directly by the hiring manager.