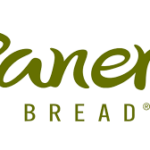 We are taking all precautions for our employees' health at this time via meticulous sanitation practices, mask wearing, and abiding by all state guidelines. Panera's top priority is the health, safety, and well-being of our existing and future associates!
Are You HIGHLY MOTIVATED, SELF DRIVEN, ORGANIZED, and FRIENDLY? Do You LOVEthe Restaurant Industry and preparing food? AreMARKETING andSALES something at which you EXCEL?
If you are looking for a GREAT HANDS ON, FIRST SHIFT opportunity, LOOK NO FURTHER and become aCATERING COORDINATOR for Panera Bread!
In this role, you work in a FAST PACED ENVIRONMENT to ensure that our guests receive GREAT food and service for their catered events. You will be responsible for PREPARING andDELIVERING all catered orders on time. You will also use your MARKETING andSALES SKILLS to generate new business for catering at Panera Bread!
Great first shift position, typically M-F! Hours are generally between 5:00 am-3:00 pm
401k
Great TIPS!
Free Meal EACH Shift!
Requirements:
Minimum age – 18-years-old
Reliable transportation, along with Valid Driver's License & Insurance
Must be able to pass Background Check
JOB DESCRIPTION:
A customer service, production and sales position for an individual who is organized, detail oriented and focused on giving great service!
Take, place and prepare catering orders.
Must possess a valid license, have reliable transportation and make local deliveries.
Follow up with catering clients and participate in community marketing.
Keep work area neat and clean while following all safety and sanitation procedures.
Display an ability to interact positively with all team members, managers and clients on a consistent basis.
Update job knowledge by participating in educational and training opportunities.
Isn't it time for you to LOVE your Job?
APPLY NOW!
PANERA BREAD IS A DRUG FREE WORK ENVIRONMENT!
COMPANY IS AN EQUAL OPPORTUNITY EMPLOYER.