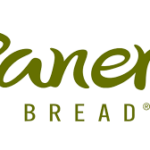 Position Mission:
To provide the highest quality bakery products to our customers on a consistent basis to ensure to continued success and superior levels of customer satisfaction at Panera Bread.
Job Duties:
· Bake all products for the current days sales.
· Maintain product quality and take appropriate action if quality is lacking.
· Manage around time delays and/or product problems.
· Ensure that actual baked product equals pan-up requirements (any product shortages must be reported to Supervisor)
· Ingredient and stock maintenance: product rotated.
· Daily and Weekly Sanitation completed (see cleaning schedule)
· Maintain and clean equipment, notifying Supervisor when repairs or maintenance is required.
· Assist with bakery case set up as needed.
· Bakery check list completed with Store Manager
· Performs any other tasks as assigned by a member of management.
Preferred Background:
· Detail oriented and quality minded.
· Some baking experience.
· Proven reliability, flexibility, and professionalism.
· Self-starter with high levels of motivation an initiative.
Education/Age Requirements
· No minimum educational requirements.
· Must be at least 18 years of age.