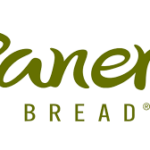 Casual Environment – Jeans Approved (no rips or holes) – Hourly Wage Plus Tips!
Our employees love working at Panera Bread! Customers and co-workers will become your Panera family. At Panera Bread, warmth is our business. Make it yours!
Experienced sandwich makers, preparation team members, baristas, cashiers, and salad makers make up the backbone of the productive and efficient team our customers have come to love.
Our hourly Associates fulfill a wide variety of roles throughout our bakery-cafes: interacting with our guests, performing daily routine procedures, and preparing our award-winning food.