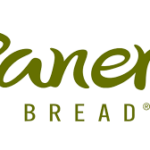 Baking Training Specialist
Job Purpose:
The Bakery Training Specialist (BTS) is a market-based hourly support role that is responsible for the effective training of all bakers, validating the quality of completed bakes, and providing support to the Lead Bakery Market Manager (LBMM) for all needed in-market bakery tasks and activities.
Duties & Responsibilities:
Partner with GM on selecting and interviewing a strong team of bakers.
Owns and is responsible for the overall execution of the Baker Training Program within their assigned set of cafes.
Interview, select, train, and develop a strong team of CBTs (Certified Baker Trainer).
Facilitate cafe and/or market "bread cuttings" (informational and educational baking events that communicate and teach participants key baking components and about new products) with confidence, excitement, passion and expertise.
Validate and reinforce all Bakery standards, specs, procedures with all those designated to bake in a bakery-cafe, including, but not limited to: bakers, CBTs, cafe managers, etc.
Validate and reinforce the established expectations and responsibilities of each baker for all of the bakery-cafes in an assigned market, collaborating with other BTSs in the market to accomplish this.
Fosters a partnership between assigned bakery-cafes and the supporting Fresh Dough Facility (FDF) – where all dough is made and shipped from fresh daily – for the market, that ensures consistent and high-quality dough is delivered and accepted.
Ensure the quality and integrity of all products and ingredients within the Baker's environments are maintained.
Working with the cafe managers and the LBMM, provides support for troubleshooting baking equipment.
Demonstrate proficiency in all the required tasks and expectations.
Qualifications (Education & Experience):
Education Level: High School Diploma or GED is preferred.
Minimum of 6 months to 1 year of Panera bakery experience.
Has good communication skills and is able to influence.
Can organization time and tasks with proficiency.
Demonstrates willingness and talent in coaching and teaching others.
Is self-motivated, able to work independently (with LBMM oversight).
Is motivational. Has ability to inspire others to perform at a high level.
Demonstrates a tireless work ethic, with the ability to work unusual hours including nights and weekends.
Is comfortable using Microsoft Office programs.
Working Conditions
Required travel – up to 90%
Physical Requirements
This position requires a mix of walking/standing during long periods while on cafe visits (including the lifting of heavy items or boxes), some desk/office administrative work, as well as driving between cafe locations.