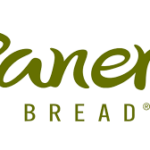 The Regional Catering Sales Manager is responsible for building sales through identifying and maintaining catering clients; cold calling, site visits, networking through community events, etc. Represents themselves with the highest level of integrity and professionalism.
Skills and Experience:
Minimum 3 years outside or group sales experience.
Cold calling, networking, and presentation skills a must.
Ability to work in a fast paced environment and effectively meet all deadlines.
Organized, results orientated sales person working with limited supervision
Working knowledge of Microsoft word and excel.
High energy, positive personality.
Working knowledge of Sales Force strongly preferred.
Benefits:
· Competitive salary based on background, education and experience.
· Bonus opportunities.
· Closed Thanksgiving and Christmas.
· Health and dental insurance, voluntary vision and life insurance, 401K.
· Paid vacation.
· Comprehensive – hands on training program.
· Laptop and cell phone provided.
· Mileage reimbursement.