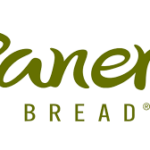 Divider Operator- Fresh Dough Facility
Panera Perks:
Competitive pay
Skills and training to reach your potential
Paid time off, 2 weeks in your first year
Medical, dental, vision, life insurance & 401(k) with match available
Safety shoe reimbursement
To Cut dough and feed bread/bagel divider.
This position reports to the Production Manager or Lead Supervisor.
ESSENTIAL DUTIES & RESPONSIBILITIES
1. Maintain proper and accurate daily paperwork
Assemble, disassemble, inspect and start up bread or bagel divider
Follow floor start times on all dough's. Maintain proper speeds.
Consistently check & document dough weights ensuring accuracy and
consistency in product line.
Assist in cutting finished dough out of the mixer, cut and feed dough into divider.
Work safely and wear Kevlar safety glove when cutting dough with the knife.
Keep a continuous flow of dough going into the divider to ensure consistent and even dough weight
Minimize rework dough to ensure quality
Maintain proper rounder and sifter settings to ensure product quality
Keep rounder wheel free of dough build-up using approved scrappers only
Assist in providing catchers with pans and racks
Keep work area clean of dough shavings, debris and garbage
Properly clean rounder, divider and overhead per Panera SSOP
Participate in daily clean up and sanitation of production room
On time and at work as scheduled
Any other duties as assigned by Production Manager
EDUCATION AND PHYSICAL REQUIREMENTS
1. High School Graduate (or Equivalent)
2. Comprehend English
3. Ability to lift 100 lbs.
4. Ability to work at a steady pace, providing continuous flow of dough
5. Follow safety standards and regulations
6. Demonstrates commitment to quality and cleanliness
7. Ability to multi task