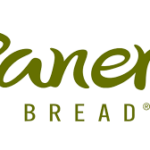 DELIVERY DRIVER
Come join Panera Bread – award winning leader in the restaurant industry. We are a top franchise group with great growth potential, looking for excellent people to join our team!
Panera is seeking Delivery Drivers to help in the production of our catering orders, and then assist in the delivery and set up on site for our guests. We need a commitment to 100% accuracy and on-time delivery along with a high level of customer service.
Peak hours for deliveries are weekdays between 7am-2pm. Occasional weekend days may be needed. Flexible hours. Ideal candidates will be well-spoken, friendly and organized
Requirements
Valid driver license and clean drivers record
3 years minimum driving experience
Proof of insurance
Excellent customer service skills – must be polite, courteous, respectful, and maintain a professional appearance.
Must be able to work a flexible schedule with early start times
We offer a highly competitive wage along with tips and delivery fees paid daily.
Full time associates are offered a comprehensive benefit package including health, dental, paid-time off, 401K, and other employee benefits.
Qualified candidates will be contacted directly by the hiring manager.