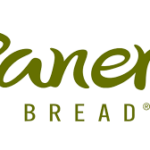 PANERA CAFE GENERAL MANGER
Want to work in a place where you can learn, laugh, be supported, be yourself, reach your goals—and help others do the same? If so, then Panera is for you. We do everything possible to earn your trust and help you succeed—every day, in every way. Come join the fun!
Panera Perks:
Competitive pay
Eligible for quarterly bonus
Free Meals on shifts
Career Growth Opportunities
Paid vacation & holidays for full-time team members
Medical, dental, vision, life insurance & 401(k) with match available
Are you friendly, motivated, and hard-working? Up for a challenge? Ready to grow? If so, you'll thrive on our team.
Our General Managers are the heart of Panera.
As a Panera General Manager, you help lead an amazing team and a popular neighborhood bakery-café to success. You own ultimate accountability for the success of your bakery-café by making key decisions and solving problems. You make the Warmth, Belonging, Growth, and Trust of Panera a reality with your team.
As a Panera General Manager, your responsibilities include among others to:
Build our culture of Warmth, Belonging, Growth, and Trust.
Be an ambassador of our Guiding Values and Behaviors:
Warmth for guests: Making people smile
Bold thoughts, brave actions: Learning, growing, and taking risks
Own it: Finding solutions and taking initiative
Win together: Working (and winning) as a team
Inspire and celebrate: Having fun and celebrating success
Rooted in respect: Seeing the best in others
Ensure extraordinary guest experiences.
Make sure every customer is delighted by the quality of our food, service, staff, and safety measures.
Build customer relationships that lead to long-term, loyal patrons.
Own all aspects of leading, managing, and developing your team.
Plan and manage staffing needs, shift scheduling, people development, career development, and succession planning.
Lead your café through ongoing training, including people development, coaching, planning and prioritization, and creative problem solving.
Hire and train new team members, and keep your team motivated, energized, and engaged.
Manage team performance to ensure your cafe's goals and quality standards are met, while ensuring extraordinary customer service.
Build subject matter experts within your café by coaching your managers and associates on certain responsibilities and then delegating those responsibilities to them.
Recognize and celebrate individual and team achievements.
Own the consistent delivery of high-quality operations and service.
Make sure Panera's standards of excellence are always maintained—and continually improved—at your bakery-café.
Upgrade operations as needed.
Motivate your team to meet (and exceed) your bakery-cafe's goals.
Adhere to café systems and processes to accomplish day-to-day operations.
Follow company policies and procedures and comply with all state and federal regulations.
Coach team members to ensure the café adheres to operational standards.
Ensure food safety standards are fully maintained.
Ensure a healthy and safe culture and workplace for your team.
Grow sales and maximize profitability.
Execute company and café strategies for sales growth and flow-through.
Manage associate labor to support and drive café profitability.
Maintain café costs and inventory.
This opportunity is for you if:
You enjoy people and have great communication skills.
You like the hustle and bustle of the hospitality industry.
You want to lead a fun, energized team that works hard and laughs often.
You can keep cool under pressure and deal with multiple types of people in a calm and fair manner.
You can work flexible hours, including nights and weekends.
You're committed to, and experienced with, health and food safety.
You want to have a positive impact on your customers and community.
You meet these requirements:
Three years management experience (preferred)
Proven ability to direct, motivate, coach, and develop others in a fast-paced environment
Proven ability to drive positive results
Proven ability to run great shifts
Demonstrated understanding of the business
ServSafe certification
At least 18 years of age
Growth Opportunities at Panera:
A Path to Success: Our General Managers can continue their career growth by pursuing our Operating Partner Program. While you're helping your team reach their goals, we'll help you meet yours.
Skills and Training: At Panera, you'll build skills you can use anywhere. Our training can help you succeed in your career—and your life.
Nationwide Opportunities: We open about 100 new cafes each year—so you'll have plenty of chances to move or grow with us.
Around here, every day starts with a fresh batch of bread and a thousand possibilities.
Get ready to rise.