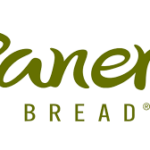 Restaurant Team Member – Cashier
PANERA CAFE RETAIL TEAM MEMBER: CASHIER
Want to work in a place where you can learn, laugh, be supported, be yourself and reach your goals? If so, then Panera is for you. We do everything possible to earn your trust and help you succeed—every day, in every way. Come join the fun!
Panera Perks:
Competitive pay
Eligible for quarterly increases based on performance
Free Meals on shifts
Career Growth Opportunities
Paid vacation & holidays for full-time team members
Medical, dental, vision, life insurance vacation & 401(k) with match available
Are you friendly, motivated, and hard-working? Up for a challenge? Ready to grow? If so, you'll thrive on our team
Our Cashiers are the friendly face of Panera.:
As a Cashier, you're in charge of welcoming customers, taking their orders, helping them have a great experience, and sending them off with a smile. Come share good eating and craveable food with the best customers in town.
As a Cashier at Panera, it's up to you among other tasks to:
Ring up orders quickly and accurately.
Know our menu.
Help customers with questions or requests.
Deliver excellent customer service in every circumstance.
Convey energy, warmth, and a passion for good eating.
Step in and support your manager and team.
This opportunity is for you if:
(Note: Food service/retail experience not required.)
You enjoy people and have great communication skills.
You want to be part of a fun, energized team that works hard and laughs often.
You like the hustle and bustle of the hospitality industry.
You're committed to health and food safety.
You're at least 16 years of age.
You are passionate about our Guiding Values and Behaviors:
Warmth for guests: Making people smile
Bold thoughts, brave actions: Learning, growing, and taking risks
Own it: Finding solutions and taking initiative
Win together: Working (and winning) as a team
Inspire and celebrate: Having fun and celebrating success
Rooted in respect: Seeing the best in others
Growth Opportunities at Panera:
A Path to Success: – Most of our retail managers started as hourly associates. Our career path program helps you get there.
Skills and Training: Every day at Panera we help build your skills and prepare you for a strong career—whatever your goals may be.
Nationwide Opportunities: We open about 100 new cafes each year—so you'll have plenty of chances to move or grow with us.
___
Around here, every day starts with a fresh batch of bread and a thousand possibilities.
Get ready to rise.