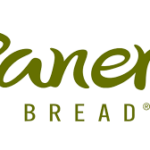 Are you ENTHUSIASTIC and GREAT with PEOPLE?
Would you like to be a part of a TEAM and receive EXCELLENT benefits and competitive pay?
How about a job you can be PROUD of? One that serves CLEAN, FRESH FOOD?
We are seeking high energy, positive individuals that like to make customers smile!
If you are tired of looking for that PERFECT OPPORTUNITY, LOOK NO FURTHER and JOIN the PANERA BREAD TEAM!
As a Team Manager, you will work in a CLEAN, FUN, FAST PACED ENVIRONMENT, with many opportunities for GROWTH and ADVANCEMENT.
Team Managers work a variety of hours from 6a – 9p typically.
Management Experience Preferred
APPLY NOW!
Isn't it time for you to LOVE your Job?
PANERA BREAD IS A DRUG FREE WORK ENVIRONMENT